Mystery Trackers: Silent Hollow - uncover the treachery of a centuries-old turncoat!

Download Mystery Trackers: Silent Hollow for Windows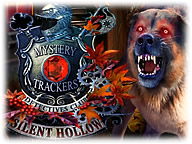 Mystery Trackers: Silent Hollow Collector's Edition is another release in one of those series that become so loved and desired by the gamers.
This time it is for the hidden object puzzle adventure genre fans.
Just as you would expect, the game is excellent in all of its aspects.
There are some mysterious events going on (there should be, at least because of the tittle, right?) and the headquarters are in trouble.
There's a danger growing over the whole department and more and you are called in to save the day.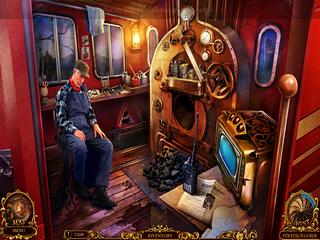 It sounds pretty easy and familiar to the point of being boring, but trust me, the story is well thought through.
This great story is presented through very beautifully drawn images.
There are pets in the story nad those look great as you encounter them. The voice overs fit in perfectly.
The game play is available in four different modes, one of which being detective one.
This is where you are on your own, no help from the cursor as you go from place to place.
The game is full of hidden object scenes and puzzles. They are not too challenging. The searches for items are interactive and the puzzles are interesting and fun.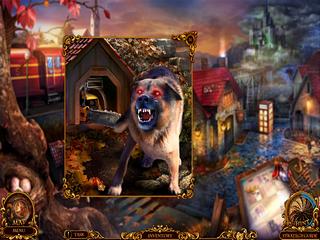 You will have to go back and forth a lot, but at least you have a map that allows to jump back and forth.
Mystery Trackers: Silent Hollow is an impressive game.
It combines the familiar with the innovative in just the right measure, and focuses all of its elements on serving the story.
Although the bonus chapter is a touch lackluster and the Secret Room extra is more or less unnecessary, the game's overall high quality and other fun extras make it well worth the cost.

Download Mystery Trackers: Silent Hollow for Windows
Game Review from Gamemile