Mythic Wonders: The Philosopher's Stone - Casual games reviews.

Download Mythic Wonders: The Philosopher's Stone for Windows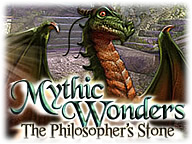 Here's another game where you are transported into another world.
Mythic Wonders: The Philosopher's Stone Collector's Edition does look cartoonish, but it doesn't take away anything from either it's fun or challenge factor.
You have been working on a project with your uncle.
The project involved a portal that transports you to another world.
One day you learn that your uncle could help trying it out.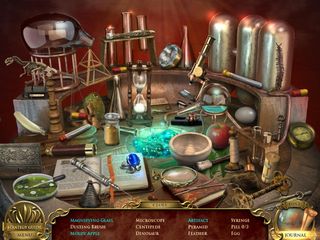 Now you have to go after him in order to resque him from the dangers that are in there.
The world isn't very friendly, and you will have to meet all kinds of alien creatures and fight for your life.
The graphics are very cartoonish, very friendly.
There's nothig dark and creepy, or realisticly scary (decide for yourself if it's a good or a bad thing).
The gameplay is full of chanllenges for you to overcome. There's a lot of adventure going on here.
You will have to pay attention to the clues to find and use your inventory correctly.
You can raise the challenge level of the puzzles if you choose the more difficult mode.
There's a journal to help you remember all the information and a map to help you get where you need.
The hidden object scenes are fun because of the interaction involved.
And don't forget about all the morphing objects and achievements and all other bonus content!
The game is really fun to play with a few new elements in the tasks set before you.

Download Mythic Wonders: The Philosopher's Stone for Windows
Game Review from Gamemile