Myths of the World: Stolen Spring - Casual games reviews.

Download Myths of the World: Stolen Spring for Windows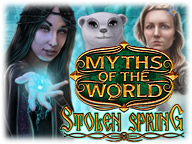 Myths of the World: Stolen Spring is one of the recently released hidden object puzzle adventure games.
It's story is about winter that seems to never end, whitch doesn't seem so scary for us as we anticipate winter to come.
The game's story reminds the story of Aslan, the one where everyone was waiting for the end of winter.
In Myths of the World: Stolen Spring, Spring has been kidnapped and you are the only one as Child of Spring to help her and hte whole forest. Great journey is ahead of you!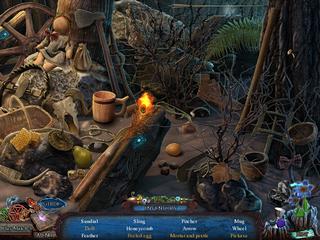 But you are not alone on this adventure. You have a pet and you meet quite a lot of different characters.
All that is drawn very well and features excellent voice overs that are in sync with the lips of the characters.
As to the game play, it can be customized just for you - a lot of freedom there!
There seems to be about the same amount of hidden object scenes and mini-games.
The HOS are interactive and offer different kinds of searches. You can also switch to match-3 instead.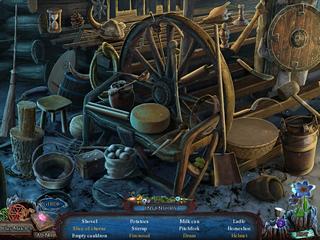 The mini games seem to be mostly easy. Your performance is going to determine the number of achievements and your attention and skill are going to help you find all the collectibles!
Myths of the World: Stolen Spring Collector's Edition is a great HOPA game that allows you to enjoy winter before everyone else!

Download Myths of the World: Stolen Spring for Windows
Game Review from Gamemile