Nightmares from the Deep: The Siren's Call - defeat the curse of Davy Jones!

Download Nightmares from the Deep: The Siren's Call for Windows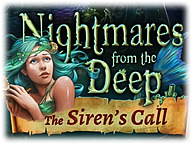 If you are spending your summer this year in a place where it's hot and you happen to be a hidden object puzzle adventure genre fan, you will be so pleased with Nightmares from the Deep: The Siren's Call Collector's Edition!
This game is sequel to a game that captivated the minds and hearts of the genre fans so easily.
The story revolves about this develish sea creature Davy Jones, who has found a new ally for his evil intentions.
The story is just full of unexpected twists and turns.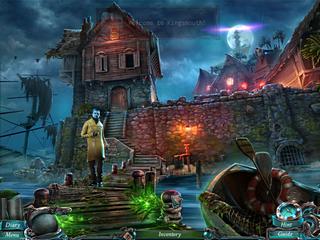 Here you have a stranger bringing you a package, then you find yourself in place that is under a curse or something because people are turning into sea creatures.
And once again you meet Davy Jones. Anyways, the game is refreshing for a hot summer day!
The graphics and animation and voice overs and music and sounds - everything in this part is excellent.
You can play in one of three modes, that can be switched during the game.
You are given a map that shows you active areas and a journal with detailed description of the tasks.
There's a strategy guide that does not follow you in the game.
You do not run onto another hidden object scene on every turn.
The ones that you get to play are interactive and different in the way you search for items.
Nightmares from the Deep: The Siren's Call is the action movie of the casual adventure genre.
It's got dynamic cutscenes with slow motion shots. It's got a giant octopus. There are corrupt characters and devious villains.
There's even a siren in a chariot aquarium. The puzzles and mini-games are suitably well-made to match the pomp, creating one of the finest and most exciting games this year
The game is excellent in all of its aspects. If you like this one and haven't played the first release, you are luckier than those who have - you still have so much fun ahead!

Download Nightmares from the Deep: The Siren's Call for Windows
Game Review from Gamemile