PuppetShow: Destiny - - save the Master of Puppets and change the destiny!

Download PuppetShow: Destiny for Windows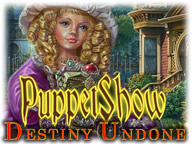 Another great hidden object puzzle adventure game has just been released.
PuppetShow: Destiny Undone Collector's Edition will please the fans of the genre and the fans of the series especially.
The evil is back to the town of joyville, and what will come out of this story is up to you...
The story revolves around a family in a relatively small town.
For those, who have played the previous releases, Felicia needs your help again as her father has gone missing.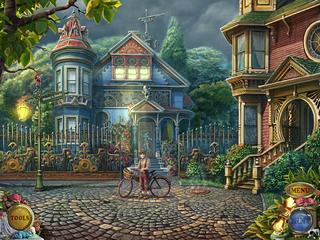 Their arch-enemy is in town, too. Its pretty obvious that the two events might be connected.
Help her determin the end of this story.
The game's graphics is as beautiful as always.
The colors are bright and pretty and most of the objects on the scenes are too.
But there are also other items that are a bit dreadful.
This mixture of the cute and the scary is not new to the series though.
The game offers you three modes of difficulty. The game's general level of difficulty is not very high, so keep that in mind as you choose.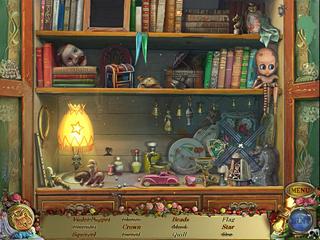 It is also possible to change it as you play.
The game play consists of the interactive hidden object scenes, mini-games, and gneral adventure.
But there are also dolls to collect and hats to gether and put on the head of your helper.
Oh by the way, your helper is a mechanical puppet head. Well...creepy but helpful!
Some other things that are helpful are a journal and a map that helps you travel real fast.
The game series has almost become a legend in the hidden object puzzle adventure genre.
And it is not just for nothing - it is truly great!

Download PuppetShow: Destiny for Windows
Game Review form Gamemile