PuppetShow: Lightning Strikes - Casual games reviews.

Download PuppetShow: Lightning Strikes for Windows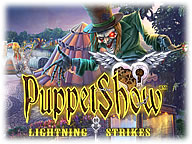 In this 6th installment of the Puppet Show hidden object puzzle adventure series, you travel to Paris in 1888 to investigate some mysterious disappearances.
Women have been getting struck by lightning bolts and are turning into puppets. Creepy little puppets, I might add!
If you've played the other five, then you know what I'm talking about, but if you haven't then there's no need to worry.
You can play this sixth one PuppetShow: Lightning Strikes and be ok even without the long backstory.
You go around Paris solving little puzzles. There are lots of hidden object minigames that are pretty easy.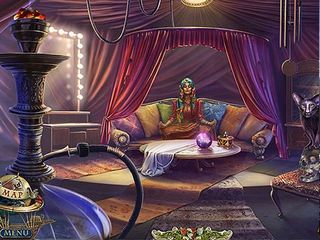 I like this one game on there that involves ringing little bells in a tree and there's a cool minigame in a fish tank that's challenging.
You have a psychic friend that's missing her magic doll.
Yea, it's kinda creepy. If you like creepy, then this is the game for you! If not, maybe find another one.
The collector's edition has collectible coins, a landmark restoration minigame, an exciting bonus chapter, art, screensavers, music, and you can replay the games, puzzles, and videos.
I really like the Puppet Show series and hope this isn't the end of it.
I mean, seriously, where else are you going to find zeppelins, lightning neck-beards, cranky magicians, and puppets all in one happy package? Two thumbs up!

Download PuppetShow: Lightning Strikes for Windows
Game Review from Gamemile