PuppetShow: Return to Joyville - travel back in time to help stop a terrible fire!

Download PuppetShow: Return to Joyville for Windows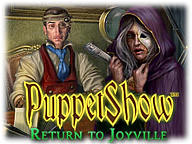 It is often the lack of information that causes us to end up with the wrong judgements about others.
In PuppetShow: Return to Joyville you get a chance to go back in time to find out the truth about Felicia's past and hopefully change it.
You need to help her change some past events in order to able to have a different present.
Those who played the PuppetShow games know without a doubt that they are one of the best series out there.
The story these games are based on is very intriguing and full of interesting characters with their past. The graphics are always full of all kinds of details and eye-catching items due to the puppet theme.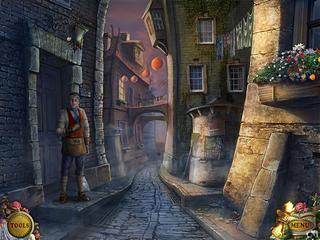 This release forces you to travel back in time in order to find out more to the story of the main characters.
Felicia that was thought to be the evil character responsible for all the misery now tells you her story, and that chnages the accents a bit.
You need to help her change some past events in order to able to have a different present.
All of this is told through some gorgeous graphics, nice voice over, and fitting soundtrack.
Fans of the Puppet Show series will feel instantly at home in Return to Joyville. There appears to be a lot of reuse here—of both graphics and music. Even if the scenes aren't exact duplicates of those used in previous games, they definitely feel the same.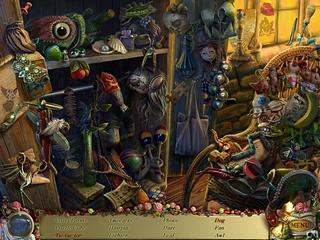 And this diminishes significantly the excitement most of us feel at the prospect of exploring the unknown.
The game's interface also feels extremely familiar, from the way the journal is presented, to the fan-shaped inventory.
As to the gameplay, you get to choose from the three modes. The hidden object scenes are a bit cluttered but pretty simple to complete.
They have some interactive parts like many games of this genre do these days. The mini games are very entertaining especially the more innovating (yay!) ones.
The tools that you have to use are not very convenient to pick up as you have to to that boz every time, but that's a small flaw against many great features.The game is definitely no disappointment in its every aspect. If you are a hidden object adventure puzzle genre fan, you will enjoy this one.

Download PuppetShow: Return to Joyville for Windows
Game Review from Gamemile