Play an addicting game Real Crimes: Jack the Ripper!

Download Real Crimes: Jack the Ripper for Windows.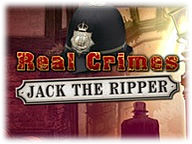 This hidden object game is based on the real story of a serial killer Jack the Ripper. He is considered to be the most cruel and merciless murderer ever. He is known to commit the most brutal crimes ever. People have been trying to uncover his personality since 1888 and there was no success. The game gives an opportunity to travel back in time and investigate the case by yourself.
The game is based on the real story. Thus it takes place in London, where Jack the Ripper acted. Together with two detectives, you will explore the locations and look for the clues. The locations are also taken from the real life. And you will transport to the Buck's Row, Berner Street and some more.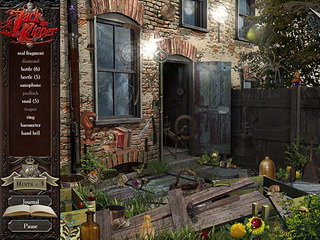 These are the places where Mary Ann Nichols and Elizabeth Stride, the victims, were killed.
You will explore the areas not only in the day time. Sometimes, you will act even at night. For example, if you need to investigate a pub, you will go there in evening.
As a standard, the game has two modes: rookie mode is without timers so that you could take as much time as you need, detective mode is intended for those who want some more challenge and be limited in time. There are a lot of fingerprints all over the levels. They add time to look for the clues.
Although the game is of hidden object style, it contains some puzzles to solve. This fact will not become new for the HOG lovers. As they already know that one can hardly find a game which would be totally of a hidden object genre.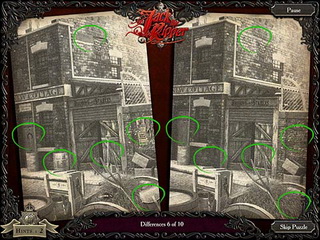 As a rule, they are mixed with some other styles. Among puzzles are such as to crack the lock and enter a room. In order to crack it, you should find the right sequence of turning the keys and after this the door will be opened. One more task is to find differences between two pictures or to rearrange pieces of a picture so that to make it completed and so on.
As for music, in general it is calm and pleasant but sometimes it becomes dreadful. Especially because of sounds such as yelling of a victim an so on.
There is the same picture when the game loads. There is a man with a knife, whom we can see from the back. And the cursor is also made like a knife. Generally speaking, the graphics were fulfilled in the dreadful style so that you could penetrate into the atmosphere of that time.

Download Real Crimes: Jack the Ripper for Windows.