Rite of Passage: The Lost Tides - Casual games reviews.

Download Rite of Passage: The Lost Tides for Windows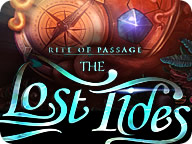 From the creative genius of MadHead Games, creators of the Nevertales and Cadenza sagas comes yet again another thrilling episode of the epic Rite of Passage series!
Rite of Passage: The Lost Tides Collector's Edition is the fourth installment of the Rite of Passage saga and it will knock your socks off.
If you have played the previous three Rite of Passages, or any other of MadHead's games, then you'll know that this is the Hidden Object Puzzle Adventure game that we've all been waiting for.
Twenty years ago, your parents set sail for the far away land aboard the mighty ship Everlast... and were never heard from again.
So, you head off to the port to celebrate the 20th anniversary of the Everlast launching off for its final journey when all of the sudden, she reappears!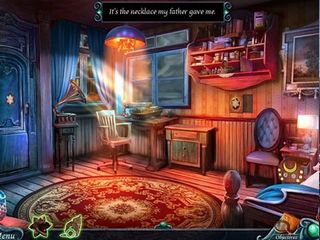 Now it's up to you to embark on a quest among mystical and mythical creatures to get to the bottom of just what happened two decades ago.
You'll travel with strange critters of the sea on land, sea and air to figure this one out, so get your imagination cap ready for one doozy of a ride!
Get the collector's edition, and you'll find some extra goodies to enhance your gameplay.
You'll have the opportunity to take on a bonus game, in which you'll get to the bottom of the mermaids mysterious, and unexpected past.
Loads of surprises around every corner. There's an integrated Strategy Guide that will help you out along the way, should you get yourself into any pinches. Also, you'll be able to replay the minigames time and time again.
The difficulty is adjustable to suite your needs, and you can download some cool media to enjoy long after you're done. Check it out!

Download Rite of Passage: The Lost Tides for Windows
Game Review from Gamemile