Rose Riddle: The Fairy Tale Detective Game Review
Time management games have really stepped up their game with the collector's editions. Admittedly, not all of them are that wonderful but some do offer quite a lot for the genre fans. Rose Riddle: The Fairy Tale Detective Collector's Edition is one of those interesting and challenging time management games that you don't want to miss!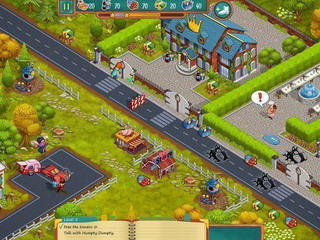 There is not anything really special about the story but it does pull you in as you meet the main character. True creativity goes a long way in casual games. You play as Rose Riddle who is trying to find her parents. She grew up in an orphanage never knowing her parents. Then all of a sudden, she receives a letter saying that she can find the answers on Route 66. You are not going to believe what happens to her in Kansas - a tornado picks her up and takes to a different land where fairy tale characters live!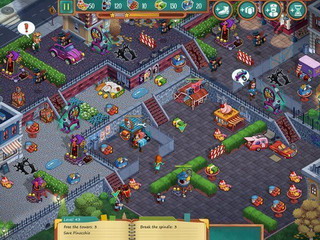 The characters that you meet there are capable and willing to help you after you help them. So before you can investigate and get any piece of information to roll up your sleeves and get to the typical time management work, like fixing, rebuilding, constructing different objects and collecting or growing different resources.
One of the interesting features of this TM game is that each level is a bit different and can go from a city to a farm to indoors. The graphics are crisp and colorful - just like what you want for a TM game. All your progress and investigation results are kept in a journal. You learn the biographies of the characters you meet. There is a strategy guide to aid you on your journey and a bonus level to make your journey last longer. There are 17 trophies to earn and wallpaper and music to download.
Rose Riddle: The Fairy Tale Detective Collector's Edition is a fun and engaging time management game that you will not want to stop until you finish it!
Game review by ©GameMile.com
Download Rose Riddle: The Fairy Tale Detective Collector's Edition free for PC
Download Rose Riddle: The Fairy Tale Detective free for PC