Sacra Terra: Kiss of Death - set out to rescue your fiance from a supernatural force!

Download Sacra Terra: Kiss of Death for Windows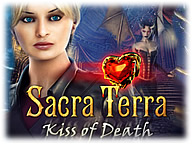 People have been trying to find an answer to the question of why there's so much suffereing in the world for thousands of years.
Sacra Terra: Kiss of Death Collector's Edition contains an attemp to explain this.
Also, the game is full of content that will keep you addicted till the end.
You play as a girl who lost her fiance, and she goes after him to find and rescue him (another female rescuer. Why don't we just go back to the times of knights saving their princesses?).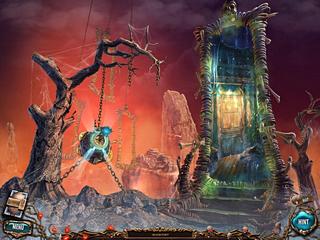 Anyways, he fell victim of some supernatural forces that enjoy and feed on human suffering.
The game's presentation is very well done.
The graphics are very detailed and well drawn depicting scenes from some unrealistic worlds.
The characters are animated with very good voiceovers.
The game covers 6 chapters and 1 bonus chapter. All of them are full of interactive hidden object scenes and mini-games.
Both are not extremely challenging. But you can raise the challenge level by choosing the more difficult mode.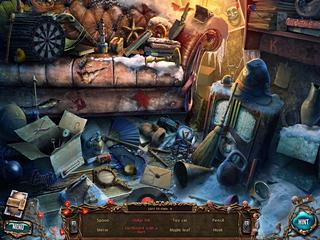 There's a map to help you travel fast. It also shows you the areas where you can do something or collect objects.
This will be a blessing for some and a curse for others depending on how experienced the player is.
Apart from a stumble here and there with the presentation, Sacra Terra: Kiss of Death is a highly enjoyable adventure game laced with light hidden object elements.
It's a bit longer than most games in the genre, and the graphics are high quality from beginning to end.
If you don't mind a few standard puzzles and some hit-or-miss voice acting, Sacra Terra turns out to be a delightful (and often cheesy) game.

Download Sacra Terra: Kiss of Death for Windows
Game Review form Gamemile