Shiver: Moonlit Grove - find shelter before the hungry wolf find you!

Download Shiver: Moonlit Grove for Windows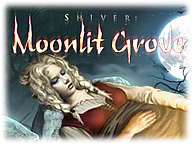 There's not much new in this finely put together hidden object puzzle adventure game.
Shiver: Moonlit Grove Collector's Edition is another game with somebody missing and new facts to be discovered.
Even though the theme is not new and you probably have done it several times before, this one is very enjoyable.
You play as someone who was raised by a foster father.
This person is really dear and important to you, but he's gone missing.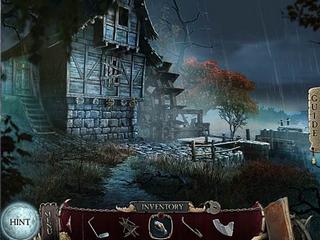 You have no idea that you are about to learn more about you and your foster father as you are attacked by a wolf and forced to run for your life in a very strange village.
Anyway, the story is quite intriguing and entertaining.
The graphics are very well done with great attantion to detail and emphasis on the dark creepy atmosphere.
In fact it is so dark that you get a lamp added to your inventory!
It seems that developers of the game tried to make the gameplay a bit more innovative.
At least there's a feel of that as you play it. There are some new mini-games, which is always great!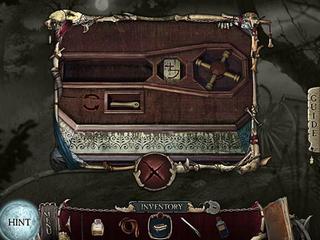 As you play you can choose the answers in the dialogues, which makes it feel for customized.
There is no map to follow, but you have a journal with task lists.
Finding items in the HO scenes requires a lot of interaction too.
The game is really great if you are looking for someting to make you think and shiver as you play!

Download Shiver: Moonlit Grove for Windows
Game Review form Gamemile