Spirits of Mystery: Song of the Phoenix - fantasy game that is full of interesting characters and tasks for you to accomplish!

Download Spirits of Mystery: Song of the Phoenix for Windows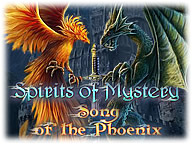 This game has an interesting mixture of events that cause you to do what you are expected to do in Spirits of Mystery: Song of the Phoenix.
The destinies of two kingdoms depend on you and your skills. There are also many puzzles and tasks for you to enjoy all the adventure.
You have to reunite the Phoenix and Dragon Kingdoms.
Your primary goal is to help a princess find her groom. The prince is missing because of the evil plot of an evil sorcerer.
The prince is from a different kingdom, which makes their union so important. This marriage is the chance for the two kingdoms to finally stop the war between them.
So that's your goal on a large scale. You have to reunite the Phoenix and Dragon Kingdoms.
All of these battles between good and evil are told through some beautiful graphics accompanied with the matching music and nice voice over.
You have to choose of the three modes for you - casual, advanced, or hardcore.
The hidden object levels are interactive in a way that you have to find some items in there in order to use them then to find something else on that scene.
There is a hint that can be used here as well as outside of the hidden object scenes.
This level of quality is often missing from hidden object games, but in Song of the Phoenix it's the guiding principle, and goes well beyond just animation. Gameplay too benefits from it.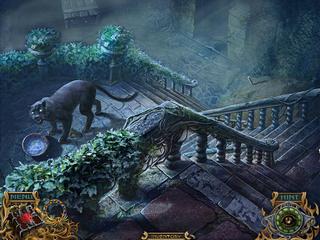 Expanding on the game's exploration aspect, a magic amulet allows you to scan environments for hidden symbols and clear the areas of malignant spells, a process that often reveals hidden object scenes.
Hidden object sequences themselves come in two flavors: the familiar "find the things on this list" kind, and another, more complex kind that cleverly integrates puzzle solving and hidden object play.
As you play the game, you collect beautiful animals, like Panther, Fox, and even a Fairy Mouse. All of those are interesting characters to go through the game. The puzzles that you get to solve are not all that challenging, but they are still enjoyable just because they are part of this game.

Download Spirits of Mystery: Song of the Phoenix for Windows
Game Review from Gamemile