Subliminal Realms: Call of Atis Game Review
Boolat Entertainment have presented a new release from the Subliminal Realms series. Subliminal Realms: Call of Atis Collector's Edition is a fascinating adventure into absolutely beautiful worlds. The game will appeal to players of all ages. If you like hidden object puzzle adventure games and fantasy, you are going to love it!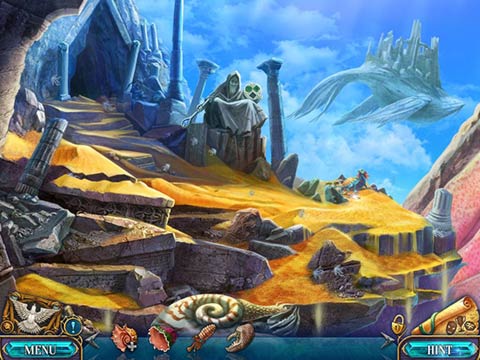 The story begins with you meeting an engaged couple. She is a nurse, and he is a deep sea explorer. One day, he finds some unique artifact in the sea, but before he is able to open it up and explore, something causes him to faint. You play as Samantha, the nurse. She finds him at the hospital that she works in. He comes to himself and anxiously waits for the right moment when nobody is around to finally see the treasure he found. But when he does, he sees a black smoke and a box that sucks him in.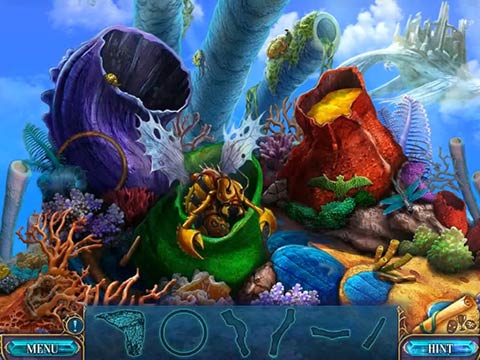 He cries for help and Samantha hears it and comes over only to be sucked into the box right after him. From this moment on you are going to travel through several fantasy worlds. All of them are bright and beautiful. The first one is an underwater world. These worlds are full of magicians and unique creatures. You never know whom or what you are going to run into.
Upon your arrival into the first world, you learn that your husband-to-be was kidnapped by an evil Ralden. There is a lot to explore and a lot to do to rescue your beloved and help out these wonderful worlds.
You get three modes of difficulty (Casual, Normal, Expert, Custom) and adjustable hints and skips (10-120 seconds). The hidden object scenes are well thought-out and vary quite a lot. Some of them are multi-step, some give you parts of an inventory, some involve mini-games. They are fun and keep you involved. The mini-games are a good variety, too. Though, they are on the easy side, so adjust your settings accordingly. There are a map and a strategy guide available for you. If 90 collectible crystals are not enough for you, you have 15 morphing objects to find, too! There are 20 achievements to earn and a whole lot of media extras to enjoy!
It is a great hidden object puzzle adventure game with a lot to explore!
Download Subliminal Realms: Call of Atis Collector's Edition free for PC
Game Review from © GameMile.com