Surface: The Noise She Couldn't Make - delve deep into the mysteries of the mind!

Download Surface: The Noise She Couldn't Make for Windows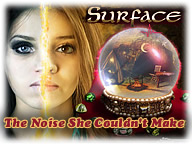 Here's another release in teh Surface series.
Those who played the previous games are anticipating a highly polished and catchy hidden object puzzle adventure game.
And they are right. Surface: The Noise She Couldn't Make tells you another great mysterious story where your psychic abilities are the last hope.
Your abilities will be challenged with the problem of comunication with the girl.
You are invited to investigate a case of a girl that was found on a highway. She was unconscious and there was a bloody knife next to her.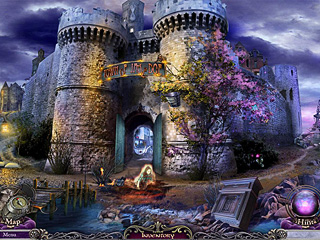 All the attempts to figure out what had happened were not a success.
But your extraordinary abilitied might be what will help solve this case.
The only problem is that you'll have some problems comunicating with her...
But additional challenge is what makes the games of this genre more interesting and catchy.
The game's audio-visual presentation is wonderful as that of this game series.
The graphics are beautiful and detailed and realistic. The sounds and music created the atmosphere that matches the story.
The game is well developed to the smallest detail. There is always lots to do for you wherever you go. The items that you find you can use right away, so there is not lots of going back and forth.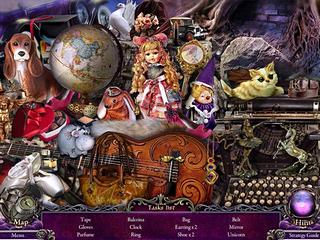 Surface: The Noise She Couldn't Make contains a slew of hidden object scenes.
They ask us to find items on lists, with junkpiles that contain more than a few creepy, dark items (skulls, weapons and the like).
We investigate plenty of differently themed environments, from seemingly abandoned castles and churches, to beaches, piers and more with an in-game map and strategy guide being available to help us out along the way.
Both the hidden object levels and mini games are very entertaining and interesting. The game keeps you attached.

Download Surface: The Noise She Couldn't Make for Windows
Game Review from Gamemile