Surface: The Pantheon - explore the other side of the reality!

Download Surface: The Pantheon for Windows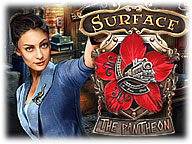 No matter how much I oppose the fact that female heroes are prevailing nowadays in the casual games, Surface: The Pantheon Collector's Edition is great hidden object puzzle adventure game from a very good developer, Elephant Games.
You play as a young woman who was just about to join her family on a train trip, but she was late and came to the platform to see them leave without her and disappear in a tunnel.
But the real problem was that they never came out of it!
As you come back to the location on year later, you meet a scientist who believes that that place works exactly as the Bermuda Triangle.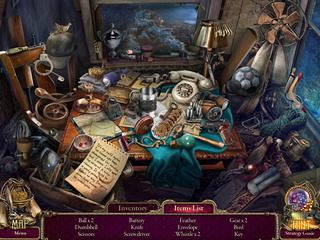 And that is only the beginning to your adventure to the world of robots that hold people including your family in there.
You are going to need all you've got in order to rescue your family and bring them back to your world.
The gameplay is somewhat easy. The game features everything you would expect from a modern hidden object puzzle adventure game.
The hidden object scenes are the easieast part. The mini-games do differ in their challenge level to please all kinds of players.
Surface: The Pantheon is an elegantly balanced hidden object adventure game that is equal parts item hunting, mini-games, and exploration.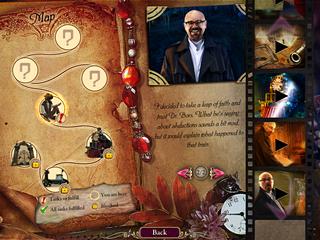 Just like the previous titles in the series, you can expect boatloads of great puzzles with very few (if any) moments when solutions don't make logical sense.
Most areas confine you to a handful of screens to explore, each littered with zoomable hotspots that contain items you can grab to store in your inventory.
Actually getting at them will require some backtracking and creative object usage, however, but it's nothing you can't handle if you put your mind to it.
Surface: The Pantheon Collector's Edition is an absolutely wonderful game to try. Obviously, it will be a favorite one of many!

Download Surface: The Pantheon for Windows
Game Review from Gamemile