Twilight Phenomena: Strange Menagerie - explore a mansion filled with dangerous creatures!

Download Twilight Phenomena: Strange Menagerie for Windows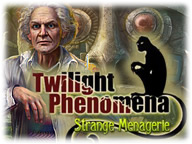 Twilight Phenomena is a game series that has proved to contain all kinds of ugly stuff you wouldn't want to be involved into in real life.
Twilight Phenomena: Strange Menagerie is no exaption.
This story seems to have all kinds of typical horror elements for hidden object puzzle adventure games.
Now listen to the list of things that are going to happen to you in Twilight Phenomena: Strange Menagerie.
Your cousin is missing and you set out to find her (not new for the HOPA folks, right?).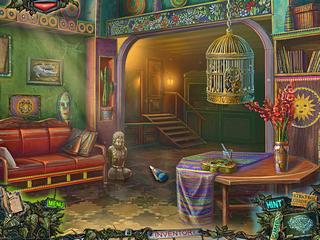 You are going to Mexico (it gets more interesting now). You volunteer to participate in some sort of experiment (whooo...).
You need to explore a mention in serch of your cousin (oh well...) and this mension is full of strange creatures creeping on you (now that is fun).
All this sounds actually familiar from the many other games of the genre, but it all is put together very well.
The audio-visuals make it all more realisitic and enjoyable.
The gameplay is very addictively interesting and very well thought through. You do have quite a lot of freedom here as to what you want to do and how exactly you want it.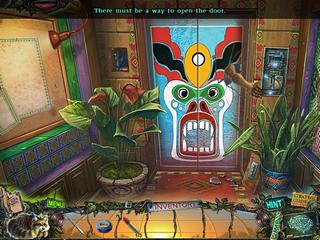 This includes the custom mode and the choice between the hidden object scenes and puzzles insted.
But it should be noted that the hidden object scenes are quite creative and different every time you come across one.
The same thing can be said about the mini-games. Lots and lots of different puzzles, some of which seem brand new.
The game is really a must. I believe everyone is going to enjoy it despite the preferences.

Download Twilight Phenomena: Strange Menagerie for Windows
Game Review from Gamemile