Play an addicting game Veronica Rivers: The Order of Conspiracy!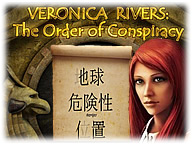 Veronica Rivers: The Order of Conspiracy developed by Vogat Interactive is the sequel to Veronica Rivers: Portals to the Unknown, the game in Hidden Object style which immediately became very popular among casual gamers. This time the famous resque pilot Veronica Rivers's had a strange vision with mysterious warning claiming that disaster is about to strike! So, her vacation is about to end abruptly, as she has to travel across the globe to take on a brand new case.
Even resque pilots like Vronica need a vacation. She had travelled to Japan and, for once, her life seemed to her nice and calm. Suddenly a strange vision occured to her saying that trouble was on its way and that disaster would strike unless she decided to act. Having found a note written in characters, Veronica (with your help) deciphered it and it said that the Earth was in danger.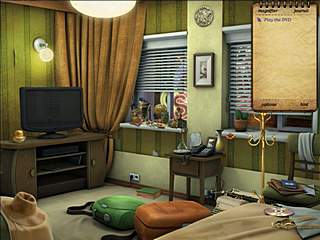 So Veronica says good bye to her vacation and starts off to the mysterious place, coordinates of which were mentioned in that note. What happened there in the ancient temple of the Order of Conspiracy is a secret until you decide to spend several hours to unravel the mystery. The whole game play will take you about 4 hours which is quite normal time these days.
Sequels to successful games are usually rather steps up than down, and this one makes no exception. It starts out as a great game with excellent finely detailed graphics, good sound effects, objects that are hidden appropriately. Hints recharge quickly enough not to bore you. Puzzles are pleasantly easy and relatively innovative to hold your interest and have Help that tells you what you are supposed to be doing.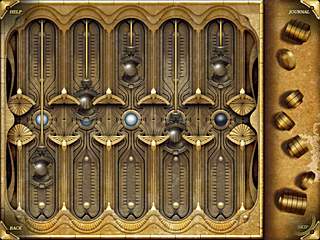 Though it seems that there is an increase in difficulty as the game progresses and puzzles get much harder.
I also found some later scenes murky. Some objects are hidden via reduced contrast and other scurvy tricks and are not always as well drawn as they are in the early scenes. And there are more and more irrelevant objects which make the story become a bit incoherent and the ending - well, you'd better tell your own opinion at our forum.
To sum up, the game is excellent for relaxed pastime and leisurely clicking. Have fun!