Viking Brothers 3 Game Review
How not to love casual games? Almost everything is possible here. For example in Viking Brothers 3 Collector's Edition, you are offered to save the universe from evil. Oh my, let's get onto it right now! I wish it were just as easy in the real world as it is in a time management game.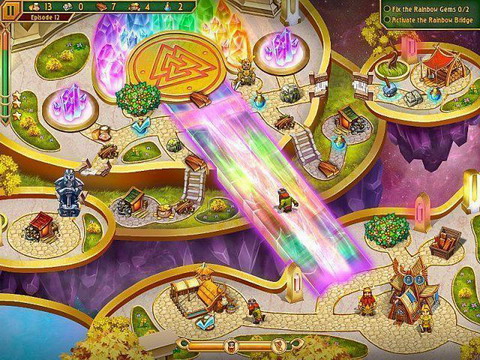 There isn't much of the story - gods, people, good, and evil - the eternal struggle but it is typical and normal for the time management games. There is a bonus chapter after you are done with the main game. The Viking Brothers series is one of the good ones in this genre and this new addition is no disappointment.
The game can be played in a not timed mode, where you can relax and move forward with no rush. But if you are up to the challenge... be warned: it is hard! You always need to figure out the strategy that will work in every single level and follow it and then you have a chance to get three stars. If you don't, you can only dream of getting even one star.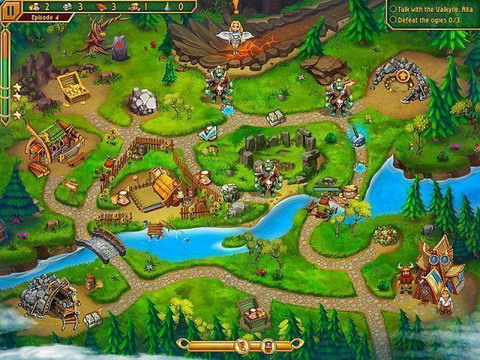 You get a goal for each level before you begin and you are shown your progress with the stars on the left side of the screen. You know when you are about to lose a star or if you even got one. No stars earned means you need to replay the whole level.
The game's graphics are spectacular. Very crisp, very colorful, very diverse. You go through several different environments and settings before you accomplish the ultimate goal of the game. Unfortunately, there is no mode with a medium level of difficulty, so you can either play relaxed or constantly on your toes.
But you are not completely on your own. You can get one or two bonus power-ups when the bonus meter at the bottom of the screen is full. Those can help with extra human or material resources or time. Very helpful! The Collector's Edition content is not all that impressive but consistent with what you usually get in time management games. There are media extras if you enjoy that (concept art, music, wallpaper), several bonus levels of different kinds, 44 achievements to earn, and a strategy guide!
If you like time management game, Viking Brothers 3 Collector's Edition is the one to check out.
Review by ©GameMile
Download Viking Brothers 3 Collector's Edition free for PC
Download Viking Brothers 3 free for PC