Web of Deceit: Black Widow - uncover the bizarre history of a little town!

Download Web of Deceit: Black Widow for Windows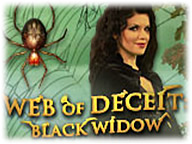 Web of Deceit: Black Widow seems to be one of those games that you keep waiting for, and then it finally comes out.
If you a fan of hidden object puzzle adventure games, you will be pleased with this one for sure.
Unless you are afraid of spiders. There are lots of them here just as the title suggests.
I know that the story is not all that new. But it is really very intriguing.
Maybe because it is so well polished. So your train stops in this strange little town.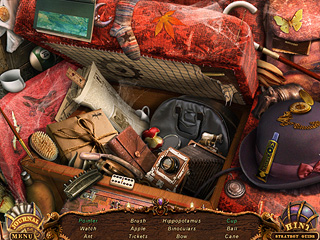 It doesn't take too long for you to find out the town is controlled by a kind of witch.
Her past reflects that of a black widow. Her mechanical spiders are all over the place.
So now you have to uncover her reasons for revenge if you want to find your way out of trouble.
The game's all aspects are polished and thought through.
The graphics are outstanding with real actors and the voice overs are very realistic. All that adds a lot to the general atmosphere.
As you can expect from a game of this genre. There are some hidden object levels. Their number is not too overwhelming, but well balanced with the other parts of the game.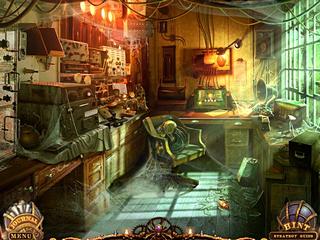 The mini-games are another job for you to do here.
They are fun to play mostly because they are very unusual compared to what we've got used to see here.
All that goes on while you are wandering around trying to get all the possible clues.
There are three levels of difficulty for you to chhose from, too.
The game is super creepy and attractive at the same time.
I'm sure most of the fans of the genre will be pleased with it.

Download Web of Deceit: Black Widow for Windows
Game Review form Gamemile