Witches' Legacy: The Dark Throne - Casual games reviews.

Download Witches' Legacy: The Dark Throne Windows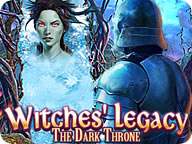 Those who have been following the story of a good witch Lynn rejoice for there is another release of the Witches' Legacy series.
Those who haven't have a whole lot to catch up with starting from the very first installment.
Witches' Legacy: The Dark Throne Collector's Edition is about the next queen in the dark magic world.
You don't have to worry about another evil queen standing on the way of happiness of Lynn and Edward.
You have to worry that Lynn has been chosen by the dark magic for that role. She has been possessed by the dark power running through her vains.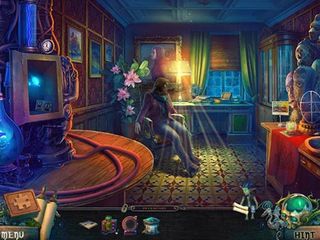 Edward has to go to the other side and set Lynn free before she gets enthroned and becomes the new dark queen.
The game sounds and looks great. The game does become an alternative reality of a magical world with unususal creatures.
The fact that you can interact with most of the items here makes it so much more adventurous.
You also have Lynn's god Imp with you as helper.
You are also equipped with the Glass of Truth that allows you to see the true face of those you meet.
You have to keep an eye of the morphing objects, inventory, collectibles (that will turn into four different wallpapers), and achievements for the best results.
The hidden object scenes are mostly interactive lists. You can play those or switch to a matching game instead. There are also quite a few mini-games that range in their difficulty level.
This game is a great continuation of the story of Lynn and Edward's life!

Download Witches' Legacy: The Dark Throne Windows
Game Review from Gamemile