Witches' Legacy: The Ties That Bind - Casual games reviews.

Download Witches' Legacy: The Ties That Bind for Windows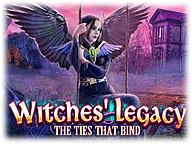 Witches' Legacy: The Ties That Bind Collector's Edition is yet another story in the Witches' Legacy series.
There's an unextected adventure prepared for you in this new thrilling hidden object puzzle adventure game!
Your daughter Lynn is about to get married.
Everything seems to be going well and even perfect until you find out that her beloved has gone missing.
He got a message asking him to come to his birthplace to get more information about his past.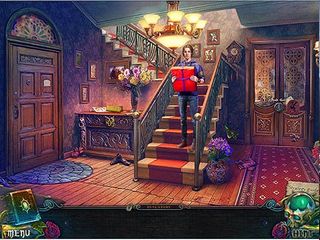 As a witch hunter he was thought he was prepared for anything that might await for him over there, but now it seems that he needs your help.
You've got Lynn's pet Imp with you, and you get to collect items for his room.
The hidden object scenes are lists of words or silhouettes with a lot of interaction to get to the last item. Or you can switch to a matching game.
Apart from the items for Imp you get to collect a lot of other items here - morphing objects and collectibles.
There are achievements to motivate you do your best.
The game is fun and very enjoyable for those who are familiar with the characters and their story and those who aren't (the latter would probably want to go back and see the previous releases).

Download Witches' Legacy: The Ties That Bind for Windows
Game Review from Gamemile