Time Management games for Windows
Harvest crops and develop your business empire as you play best simulation games and time management games for PC. While cooking and farming games are considered the most popular simulation games for girls, tycoon games are somewhat any casual games addict reverts to from time to time. Due to considerable popularity this genre it has gradually acquired a lot of trends. For example, in resource management games like Royal Envoy or Kingdom Chronicles you have to think of few steps in advance to complete all tasks playing against the time.
Very often time management gameplay merges with other casual games mechanics. Thus, Gardenscapes series is a striking example of hidden object simulation games, and Fishdom represents a Match 3 sim title. Explore our constantly increasing collection of building games, restaurant simulators, virtual pet caring and much more. Many premium business games are also available online, so, drop in our web games section to play free time management games, download the titles you enjoy and don't forget to rate them!

Wizard's Hat
Clean up the Magic Glades using your amazing match-three abilities! To play, simply move a Wizard's Hat along the bottom of your screen, click to grab objects from above and then click again to launch the objects back at the descending rows. Once yo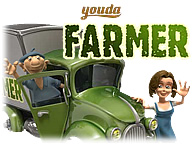 Youda Farmer
Run your farm, grow your crops and experience the country life! It's up to you to keep the local village happy with your quality farm products!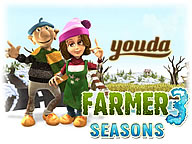 Youda Farmer 3:
Seasons
After disaster strikes during a stormy night and reduces your farm to rubble, you once again face the difficult task of rebuilding your village and farm! Build new farms and shops, buy new tools, and earn money to upgrade your farm.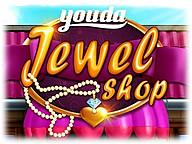 Youda Jewel Shop
Get ready to shine as a true jewelry designer in Youda Jewel Shop, a fast-paced Time Management game!

Youda Marina
Be creative with your exotic harbor and build the Marina of your dreams! This wonderful simulation and time management game offers you sun and fun as you keep your visitors happy.

Youda Survivor
Have you ever dreamed of feeling yourself a real Robinson Crusoe? Now you have a chance! After an accident at the sea, you find yourself on a mysterious island, with minimal tools to survive! Use all your survival skills to survive!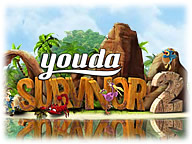 Youda Survivor 2
Go back to the island where it all began and start a Time Management adventure that will change you… forever! Help your befriended tribe face your common nemeses, once again, and retrieve a sacred talisman that's gone missing.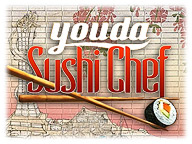 Youda Sushi Chef
Whether you enjoy sushi or have never tasted the popular delicacy, you're going to love the time management fun of Youda Sushi Chef! Step into the dual roles of manager and chef as you make a variety of mouth-watering sushi!