Arcade & Action games for Windows
Ready! Steady! Play! Play awesome arcade games and exciting action games at absolutist.com. Whether you like brick breaker, collapse, breakout or marble popper games, you are at the right spot. On our portal the fans of classic arcade games may even find the derivatives of such old-school hits as tetris, pacman and lines. And of course, absolutist.com is the home of Bubble Shooter, a fun action game brought almost to any gaming platform imaginable. Combining the principles of Match 3 and pool, it features exciting playing experience, proven addictiveness and family-friendly design. We recommend that you download action games free and take advantage of try before you buy feature.
Thus, you will make sure if the chosen computer game meets your expectations and system requirements. Please, mind that common games for boys like fighting and shooting games are rather few, but you can always play free action games online. Our flash arcades section includes all sorts of platformers, including flying and scrolling games, runners, tower defence and jumping games. Most of them have no age limit, but you should better check our kids games section if you need specifically arcades and puzzles for children.

Hermes:
War of the Gods
Help a trickster save Olympic games!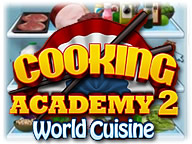 Cooking Academy 2:
World Cuisine
Welcome to the World Culinary Workshop! Cooking Academy 2 will put you in the kitchens of restaurants from all corners of the globe!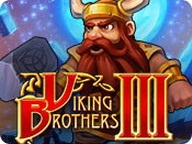 Viking Brothers 3
Wander across nine worlds to break Loki's evil plan.

Royal Envoy:
Campaign for the Crown
A stranger accused the King of being unable to manage the kingdom, and demanded to be elected King himself! Help the King win the elections.

Farm Frenzy 3:
Russian Roulette
When Scarlett learns astronauts are starving because their boss made a crooked deal, she vows to prove herself worthy of taking over the account and feeding the hard-working space walkers three squares a day in Farm Frenzy 3: Russian Roulette!

Farm Frenzy 3:
Madagascar
Join Scarlett as she travels to the stunning island of Madagascar to help the workers on a reservation save their animals! The animals of Madagascar have come down with a mysterious illness and itΓÇÖs up to you to cure them.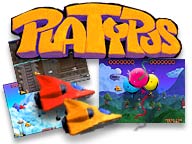 Platypus
Platypus is one of the most unique looking games ever created. All of its visuals were created using photographed plasticine (clay).