Puzzle games for Windows
Welcome to the site with the best puzzle games for PC brought together for you. In this category you may find all kinds of brain-teasers, including picross and jigsaw puzzles, word games, sudoku, mahjong and other tile-matching games. Among other titles, such popular game series as World Mosaics, Azada and World Riddles are also present here. Don't forget that board games and sliding puzzles are great education games for kids - come and play our logic games and discover special kids games category on absolutist.com.
We also secured separate sections for the fans of hidden object puzzle adventure games, so that you could easily find new HOPA releases. We recommend that you download puzzle games free and use 1-hour trial to make sure that the game is really worth buying and fully complies with your system specifications. System requirements are provided for all free puzzle games on our site. Since we also try to give our players an opportunity to play premium games online, you are welcome to visit the corresponding section of our portal and check web versions of the most addicting puzzlers and family games.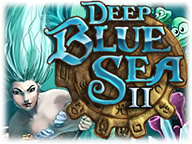 Deep Blue Sea 2
Dive in to Deep Blue Sea 2 and discover the secrets of Avalonia, an underwater world that needs your help to be fully restored. Collect powerful upgrades and awesome powerups as you make your way through an engaging storyline in Deep Blue Sea 2!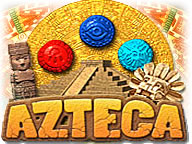 Azteca
Azteca is a great match-3 game for all puzzle fans. Enter the world of the ancient Aztecs! Retrieve long forgotten wisdom for king Ixtos. But the knowledge is well hidden!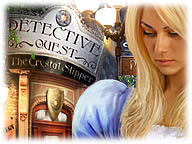 Detective Quest:
The Crystal Slipper
A man shows up on your doorstep asking you to track down the woman he loves. It would be just another "missing persons" case, except the only thing you have to go on is a crystal slipper...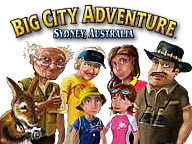 Big City Adventure:
Sydney
Head down under to join the next Big City Adventure in Sydney, Australia! The whole family is back for a new vacation filled with postcards, fun city facts, collectible mementos and more!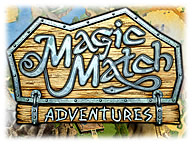 Magic Match Adventures
Magic Match Adventures takes the addictive Magic Match gameplay and pairs it with a unique simulation where each match you create will not only give you special powers and magic spells, but will help repair the imp villages and restore peace.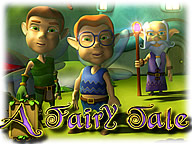 A Fairy Tale
When a giant menace threatens the village, the young faeries Delfbert, Wilf and Angelica set out on a journey to save their home! Join them on their quest through 100 puzzling levels of stunning graphics and magical music that will fill you with wond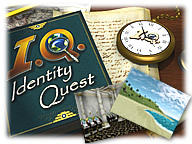 I.Q. Identity Quest
Solve the riddles of the Puzzle Cube and become a master of memory, logic, language, and more! It's six different games in one! I.Q. Identity Quest will keep you on your toes while sharpening your mind! Can you discover the ultimate truth?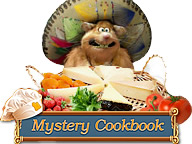 Mystery Cookbook
Think you've seen it all? They you need to play Mystery Cookbook - a game where a cat and mouse work together to prepare the finest cuisine around!The mini-games are like the icing on the cake in this scrumptious feast of hidden object fun!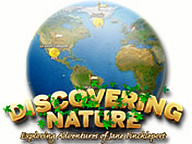 Discovering Nature
Travel the world and help Professor Jane Pinckleport to put an end to a deadly virus, which is a great threat to the whole animal kingdom. Begin the exciting adventure of a lifetime with Discovering Nature!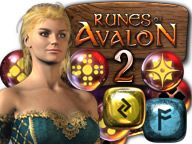 Runes of Avalon 2
Welcome to the once glorious empire of Avalon, now clouded by the darkness of the evil Morganna's spells. After defeating Morganna in an intense magical battle, Evelyne, the protector of Avalon, must now cleanse Avalon from the dark curse!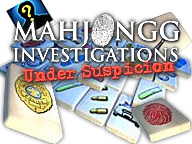 Mahjongg Investigations:
Under Suspicion
Organized crime is taking over Metro City! As a detective in the 83rd precinct, use your Mahjongg skills to unearth clues and bring the criminals to justice! Build your career as you make the streets safe for the good people of Metro City!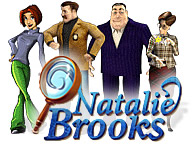 Natalie Brooks Secrets of Treasure House
Is there a better setting for an adventure game than an old house full of secret rooms and hidden corridors? No! And Treasure House has plenty of these and more! Get caught up in this mysterious story as you discover the Secrets of Treasure House!