Legend of Rome: The Wrath of Mars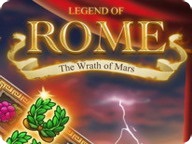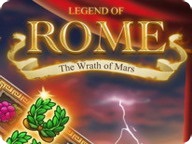 When the Roman people honored a simple warrior for the victories in battle they angered the god of war. Mars, infuriated, sends his army and brings great destruction to the Roman people. Experience a challenging match 3 game and help the Roman people appease Mars, the god of war! Build and restore the proud city to its original splendor.
In Legend of Rome play through an exciting story, earn bonuses, power ups and trophies, solve mini-games and extra levels to get closer to your goal.