Puzzle games for Windows
Welcome to the site with the best puzzle games for PC brought together for you. In this category you may find all kinds of brain-teasers, including picross and jigsaw puzzles, word games, sudoku, mahjong and other tile-matching games. Among other titles, such popular game series as World Mosaics, Azada and World Riddles are also present here. Don't forget that board games and sliding puzzles are great education games for kids - come and play our logic games and discover special kids games category on absolutist.com.
We also secured separate sections for the fans of hidden object puzzle adventure games, so that you could easily find new HOPA releases. We recommend that you download puzzle games free and use 1-hour trial to make sure that the game is really worth buying and fully complies with your system specifications. System requirements are provided for all free puzzle games on our site. Since we also try to give our players an opportunity to play premium games online, you are welcome to visit the corresponding section of our portal and check web versions of the most addicting puzzlers and family games.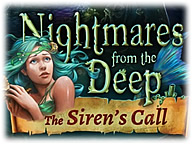 Nightmares from the Deep:
The Sirens Call
Nightmares from the Deep: The Siren's Call is the sequel of the smash hit Nightmares from the Deep: The Cursed Heart.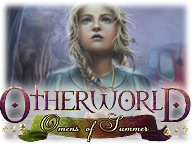 Otherworld:
Omens of Summer
Join Fiona, a young girl born with magic, as she stops dark creatures in this hidden-object puzzle adventure.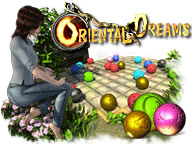 Oriental Dreams
Featuring unique mix of match three puzzles and hidden object scenes, Oriental Dreams will give you enough food for thought - with a nice oriental taste, that is. Will you be able to successfully pass all the tests of your mind and your spirit?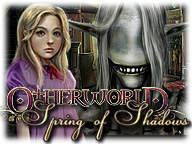 Otherworld:
Spring of Shadows
After buying a quaint house in the country side, you embark on an incredible adventure!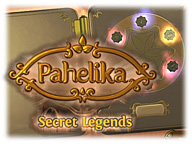 Pahelika:
Secret Legends
There is an ancient secret so powerful, it was buried deep beneath a maze of puzzles and pitfalls to prevent anyone from ever laying a hand on it. Find out if the incredible legends are true...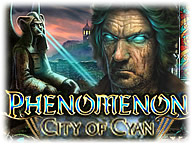 Phenomenon:
City of Cyan
ind out what happened to Monica's parents in this fantastic Hidden Object Puzzle Adventure game Phenomenon: City of Cyan!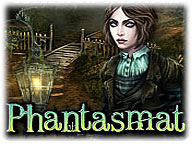 Phantasmat Collector's Edition
Dive into Phantasmat, an incredible Hidden Object Puzzle Adventure game, and get to the bottom of a long forgotten tragedy.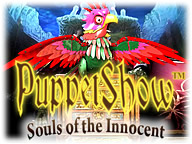 Puppet Show:
Souls of the Innocent
Return to the terrifying Puppet Show in this spooky sequel! A young girl has been asleep for over two days, and the local doctors are at a loss. The townspeople believe her condition to be a curse emanating from a dark magician's castle...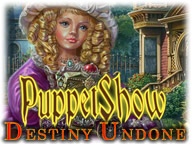 PuppetShow:
Destiny Undone
In the calm and peaceful town of Joyville the evil revisits the same family - Master and Felicia's!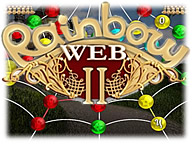 Rainbow Web 2
Rainbow Web 2 welcomes you again to the wonderful world of the Rainbow Kingdom! The Royal Palace is still in the grip of the Spider. So, a difficult journey lies ahead. What was begun must be finished!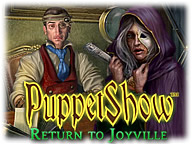 PuppetShow:
Return to Joyville
Travel back in time to help stop a terrible fire that started Felicia in PuppetShow: Return to Joyville!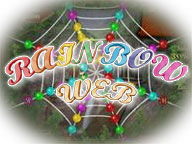 Rainbow Web
Embark on an adventure to the land of fairies and elves as you try and stop Spider, an evil wizard, who has cast a spell over fairy creatures and spun a web over their kingdom. Break the spell and return the land to sunshine!