Puzzle games for Windows
Welcome to the site with the best puzzle games for PC brought together for you. In this category you may find all kinds of brain-teasers, including picross and jigsaw puzzles, word games, sudoku, mahjong and other tile-matching games. Among other titles, such popular game series as World Mosaics, Azada and World Riddles are also present here. Don't forget that board games and sliding puzzles are great education games for kids - come and play our logic games and discover special kids games category on absolutist.com.
We also secured separate sections for the fans of hidden object puzzle adventure games, so that you could easily find new HOPA releases. We recommend that you download puzzle games free and use 1-hour trial to make sure that the game is really worth buying and fully complies with your system specifications. System requirements are provided for all free puzzle games on our site. Since we also try to give our players an opportunity to play premium games online, you are welcome to visit the corresponding section of our portal and check web versions of the most addicting puzzlers and family games.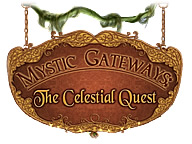 Mystic Gateways:
The Celestial Quest
Edwin, a young girl, sets off on an adventure through the Mystic Gateways! You will travel with her around the world and find some members of Shadow Vanguard, who will help you open the gates to ancient portals. Enjoy yourself in this amazing game!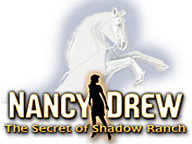 Nancy Drew:
Secret of Shadow Ranch
You must discover the truth from the ghost stories quickly - you might be next on the list for unearthly revenge!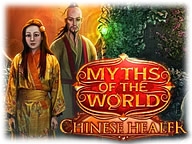 Myths of the World:
Chinese Healer
Uncover a devious plot and end up having to save yourself!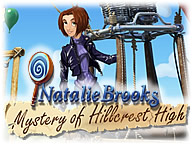 Natalie Brooks:Mystery at Hillcrest High
Help Natalie Brooks stop the Black Cat Gang from committing the ultimate crime of the century! To piece together the criminal's plans, you'll have to find cleverly hidden objects, beat challenging mini-games and solve mind-bending puzzles!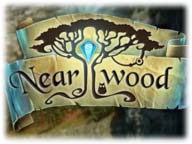 Nearwood
Find out why time came to a standstill, and drive the ancient evil out of Nearwood once and for all! Bring back peace and quiet to the land!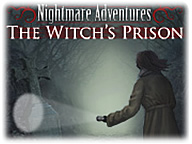 Nightmare Adventures:
The Witch's Prison
Finding Blackwater Asylum to be in a state of disarray, Kiera begins exploring the grounds looking for information about her family, and Alton's mysterious secret. Help her discover the truth in this exciting adventure game!
Nightfall Mysteries:
Asylum Conspiracy
You will explore frightful Ashburg Asylum to find Christine's missing grandfather. Solving different unique puzzles, you will find your way through horrible locations. Will you be able to unravel a mystery and uncover an evil plot in this dark HOG?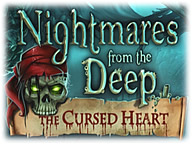 Nightmares from the Deep:
Cursed Heart
Travel through haunting seas, ruined fortresses, and bone covered catacombs in Nightmares from the Deep: Cursed Heart!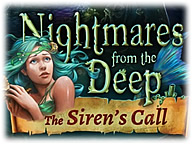 Nightmares from the Deep:
The Sirens Call
Nightmares from the Deep: The Siren's Call is the sequel of the smash hit Nightmares from the Deep: The Cursed Heart.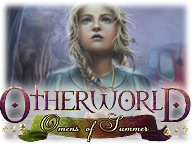 Otherworld:
Omens of Summer
Join Fiona, a young girl born with magic, as she stops dark creatures in this hidden-object puzzle adventure.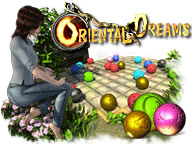 Oriental Dreams
Featuring unique mix of match three puzzles and hidden object scenes, Oriental Dreams will give you enough food for thought - with a nice oriental taste, that is. Will you be able to successfully pass all the tests of your mind and your spirit?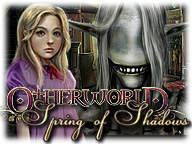 Otherworld:
Spring of Shadows
After buying a quaint house in the country side, you embark on an incredible adventure!