Puzzle games for Windows
Welcome to the site with the best puzzle games for PC brought together for you. In this category you may find all kinds of brain-teasers, including picross and jigsaw puzzles, word games, sudoku, mahjong and other tile-matching games. Among other titles, such popular game series as World Mosaics, Azada and World Riddles are also present here. Don't forget that board games and sliding puzzles are great education games for kids - come and play our logic games and discover special kids games category on absolutist.com.
We also secured separate sections for the fans of hidden object puzzle adventure games, so that you could easily find new HOPA releases. We recommend that you download puzzle games free and use 1-hour trial to make sure that the game is really worth buying and fully complies with your system specifications. System requirements are provided for all free puzzle games on our site. Since we also try to give our players an opportunity to play premium games online, you are welcome to visit the corresponding section of our portal and check web versions of the most addicting puzzlers and family games.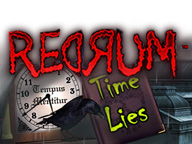 Redrum:
Time Lies
Rendum was fallen into the chaos after Dr. Sigmund Fraud had been released from the asylum. You will have to trace Dr. Fraud to stop his terrible experiments and free his victims - the souls, tormenting by nightmares.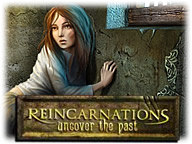 Reincarnations:
Uncover the Past
After making an amazing breakthrough in reincarnation studies, Jane was kidnapped and thrown into an enigmatic asylum... Explore past lives to help the girl save her present life in this captivating hidden object game!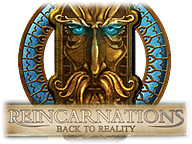 Reincarnations:
Back to Reality
Travel into your past lives, set things right, and restore your karmic balance in this thrilling Hidden Object Adventure Game!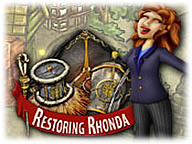 Restoring Rhonda
Rhonda has uncovered a magical game called Azuba, and it's her ticket back to the top! Azuba grants Rhonda the tools of the art restoration trade. Take Rhonda home in this unique free-swapping art restoration game!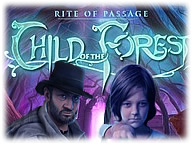 Rite of Passage:
Child of the Forest
Hold onto the light in Rite of Passage: Child of the Forest, a fantastic Hidden-Object Puzzle Adventure game!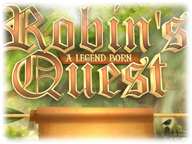 Robin's Quest:
A Legend Born
Ordinary people were taxed to near starvation. So, brave Robin decided to save the poor. After helping the hero gather a band, you will solve different puzzles, master interesting minigames and win archery competitions in this captivating game!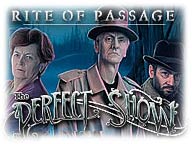 Rite of Passage:
The Perfect Show
Uncover secrets, solve challenging problems and encounter enigmatic characters in Rite of Passage: The Perfect Show!
Royal Detective:
The Lord of Statues
Find out who enchanted the statues in Royal Detective: The Lord of Statues!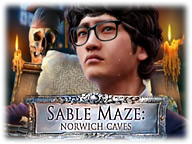 Sable Maze:
Norwich Caves
Dig deep and keep your head above water in Sable Maze: Norwich Caves, an intriguing Hidden-Object Puzzle Adventure game.
Sacra Terra:
Angelic Night
Use your cunning to defeat each demon and rescue humanity from destruction! As you explore a decaying hospital, unlock the secrets of a medieval abbey, and search eerie catacombs, you'll receive help from a pure spirit known only as Angel.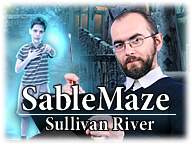 Sable Maze:
Sullivan River
Every night you have the same nightmare. You see children wandering through a maze, crying for help. To stop them, you must return to Sullivan River Summer Camp to uncover what happened during that long-forgotten summer.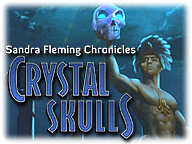 Sandra Fleming Chronicles:
Crystal Skull
The legendary Crystal Skulls have been lost for centuries. Sandra Fleming is hired to find them for Professor Harold Wagner in Sandra Fleming Chronicles: The Crystal Skull!