Puzzle games for Windows
Welcome to the site with the best puzzle games for PC brought together for you. In this category you may find all kinds of brain-teasers, including picross and jigsaw puzzles, word games, sudoku, mahjong and other tile-matching games. Among other titles, such popular game series as World Mosaics, Azada and World Riddles are also present here. Don't forget that board games and sliding puzzles are great education games for kids - come and play our logic games and discover special kids games category on absolutist.com.
We also secured separate sections for the fans of hidden object puzzle adventure games, so that you could easily find new HOPA releases. We recommend that you download puzzle games free and use 1-hour trial to make sure that the game is really worth buying and fully complies with your system specifications. System requirements are provided for all free puzzle games on our site. Since we also try to give our players an opportunity to play premium games online, you are welcome to visit the corresponding section of our portal and check web versions of the most addicting puzzlers and family games.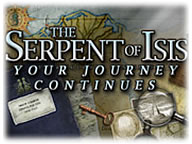 Serpent of Isis:
Your Journey Continues
Find the Tomb of Isis and finish the search that Robert's Grandpa started! Travel the globe and find clues that will help on your search! After Professor Thomas Penroy is kidnapped, it's up to you to take over the hunt for the legendry Tomb of Isis!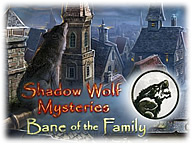 Shadow Wolf Mysteries:
Bane of Family
Return to the De la Fer estate to help the count unravel the curse that has been passed down through his family in Shadow Wolf Mysteries: Bane of the Family!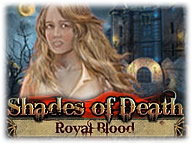 Shades of Death:
Royal Blood
After your father dies, your sister Violet requests your help at the Family Castle. After arriving, things seem to be in disarray. Discover what had frightened your father and find the truth behind his death.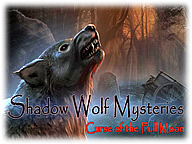 Shadow Wolf Mysteries:
Curse Full Moon
Called into a small city from the capitol, you have been put in charge of solving a string of mysterious murders! Around the same time as the murders, a wolf has been appearing around town and spooking the townsfolk.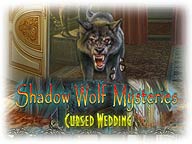 Shadow Wolf Mysteries:
Cursed Wedding
Explore the gorgeous streets of Paris as you uncover the truth behind the ancient werewolf curse in this thrilling Hidden Object game!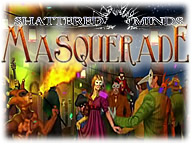 Shattered Minds:
Masquerade
Stop the villainous Visage from ruining Mardi Gras in Shattered Minds: Masquerade, an incredible Hidden Object Puzzle Adventure game!
Shaolin Mystery:
Tale of the Jade Dragon
You travel across ancient China to find the mythical Jade Dragon Staff. To save your imprisoned friend you will meet interesting characters, explore fantastic locations and dive into the amazing atmosphere of adventure in this unique game!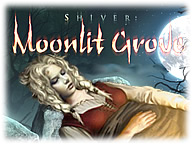 Shiver:
Moonlit Grove
You'll need all of your wits to survive the long night in Shiver: Moonlit Grove, a chilling Hidden Object Puzzle Adventure game.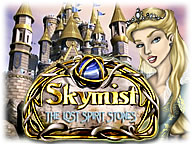 Skymist:
The Lost Spirit Stones
A powerful spell has drained all the mystical energy from the enchanted land of Skymist, and it's up to you to recover the lost Spirit Stones and restore peace to the kingdom! Find clues and solve puzzles in a crazy Hidden Object adventure!
Special Enquiry Detail:
Hand that Feeds
Join Detectives Turino and Lamonte, who have just been transferred to the Special Enquiry Detail unit. Their first case is the shocking death of the daughter of a wealthy family of benefactors. Become a New York City detective pursuing justice!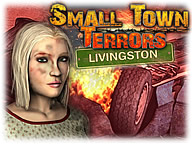 Small Town Terrors:
Livingston
Find your family before it's too late in Small Town Terrors: Livingston!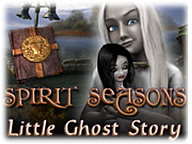 Spirit Seasons:
Little Ghost Story
Explore the Blindhill Place manor and meet the ghost of Agatha, a young girl who is haunting the huge mansion! Listen to her tale and uncover the truth of the famed home.