Puzzle games for Windows
Welcome to the site with the best puzzle games for PC brought together for you. In this category you may find all kinds of brain-teasers, including picross and jigsaw puzzles, word games, sudoku, mahjong and other tile-matching games. Among other titles, such popular game series as World Mosaics, Azada and World Riddles are also present here. Don't forget that board games and sliding puzzles are great education games for kids - come and play our logic games and discover special kids games category on absolutist.com.
We also secured separate sections for the fans of hidden object puzzle adventure games, so that you could easily find new HOPA releases. We recommend that you download puzzle games free and use 1-hour trial to make sure that the game is really worth buying and fully complies with your system specifications. System requirements are provided for all free puzzle games on our site. Since we also try to give our players an opportunity to play premium games online, you are welcome to visit the corresponding section of our portal and check web versions of the most addicting puzzlers and family games.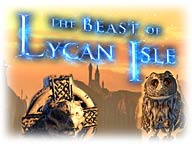 The Beast of Lycan Isle
Luna has been summoned by Tara, her best friend, to an ancient village on a remote island!

The Clockwork Man
Join Miranda Calomy and her helpful sidekick, Sprocket, on a transcontinental adventure of perplexing puzzles in a rich Victorian setting. Featuring unique scroll and zoom gameplay, and an innovative hint system, this is an experience for all ages!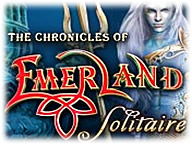 The Chronicles of Emerland Solitaire
When deciding to learn card magic at an old wizard's school, you couldn't have imagined that fate had chosen you as the savior of the world.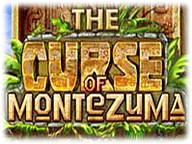 The Curse of Montezuma
Join world famous archeologist Cathie Jones as she embarks on an amazing match-three journey to find the legendary Fountain of Youth and stop the spread of a deadly virus!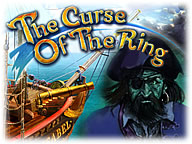 The Curse of the Ring
Go on a fun adventure in Barbados! After trying on a cursed ring, you must now find 6 stolen treasures or pay the ultimate price! Explore gorgeous Hidden Object scenes and try to survive The Curse of the Ring!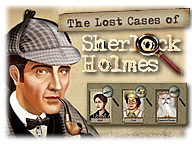 The Lost Cases of Sherlock Holmes
The Lost Cases of Sherlock Holmes is a lavish mystery adventure game, featuring 16 unique cases of forgery, espionage, theft, murder and more! Investigate hundreds of potentially relevant clues and lively characters in each mysterious story!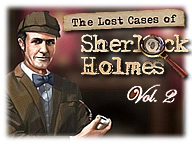 The Lost Cases of Sherlock Holmes 2
Return to 221 Baker St. and solve 16 new cases of forgery, kidnapping, murder, and more! Play over 40 levels of hidden object and find the difference gameplay featuring 50 mind-bending puzzles and 60 stunning locations in Victorian London.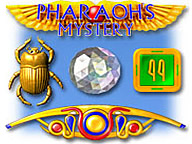 The Pharaoh's Mystery
More than three thousand years ago the Pharaoh Akhenaten ordered his mummified body buried in a cave filled with gold. Now you could be the one discovering the ancient treasure of the Pharaoh!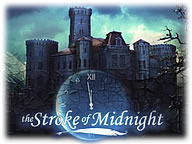 The Stroke of Midnight
A romance author escapes to Eastern Europe with the hope that a trip to Transylvania can provide the inspiration she needs to rewrite her latest book. But soon her discovery of a Victorian-era love triangle provides much more than a new storyline.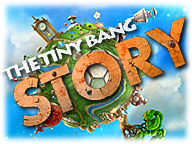 The Tiny Bang Story
Save the population of Tiny Planet in The Tiny Bang Story, a fun Hidden Object Adventure game. Explore different locations and solve numerous puzzles to fix the important machines needed to repair Tiny Planet.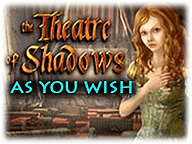 The Theatre of Shadows:
As You Wish
Save Nicholas and capture the dark force before it releases dark shadows from another dimension!

The Torment of Whitewall
As more and more people are driven from their homes by fear, you are called in to end the town's terrible torment.