Puzzle games for Windows
Welcome to the site with the best puzzle games for PC brought together for you. In this category you may find all kinds of brain-teasers, including picross and jigsaw puzzles, word games, sudoku, mahjong and other tile-matching games. Among other titles, such popular game series as World Mosaics, Azada and World Riddles are also present here. Don't forget that board games and sliding puzzles are great education games for kids - come and play our logic games and discover special kids games category on absolutist.com.
We also secured separate sections for the fans of hidden object puzzle adventure games, so that you could easily find new HOPA releases. We recommend that you download puzzle games free and use 1-hour trial to make sure that the game is really worth buying and fully complies with your system specifications. System requirements are provided for all free puzzle games on our site. Since we also try to give our players an opportunity to play premium games online, you are welcome to visit the corresponding section of our portal and check web versions of the most addicting puzzlers and family games.

Time Mysteries:
Inheritance
Vivien Ambrose has just discovered how to travel through time! After an evil time traveler kidnaps her father, it's up to Vivien to follow them to the past. Using a mysterious crystal ball, visit the past, and meet Vivien's ancestors!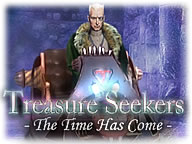 Treasure Seekers:
The Time Has Come
The time has come for Nelly and Tom to stop a potential catastrophe and save the world! With new powerful devices, such as the Ring of Time and the X-Glass, Nelly and Tom must go on their most exciting adventure yet!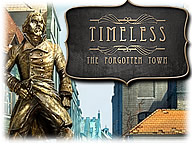 Timeless:
The Forgotten Town
Explore the mysterious city and solve its riddles to uncover the roots of a terrible disaster. Free yourself from the timeless trap as quickly as you can since the Chronometron is counting off the seconds of your life.

Trial of the Gods:
Ariadne's Journey
The saga of Princess Ariadne continues! Prince Theseus has been captured by cruel Amazons and it's up to you to help Ariadne on her dangerous and exciting journey to save her beloved!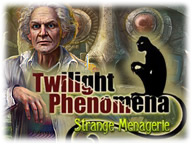 Twilight Phenomena:
Strange Menagerie
Escape from a mysterious house filled with dangerous creatures in Twilight Phenomena: Strange Menagerie!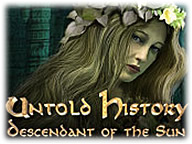 Untold History:
Descendant of the Sun
Each step of your journey will bring you closer to your true destiny in this gorgeous Hidden Object Adventure game!

Sonya
After Lily's life force is stolen it's up to Sonya to get it back in this fun Hidden Object Puzzle Adventure game! Explore gorgeous locations and take on the mysterious villains.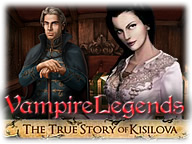 Vampire Legends:
True Story of Kisolova
An incredible adventure based on the true story of the first documented case of vampirism ever!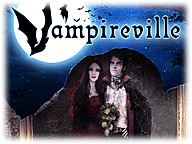 Vampireville
Appraise the old fashioned property, and figure out what caused real estate agents to go crazy. But be careful, not everything looks as it seems. The castle might be inhabited with enigmatic creatures that have dangerous secrets...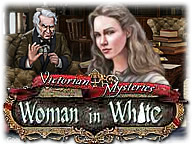 Victorian Mysteries:
Woman in White
A poor drawing teacher, Walter Hartright, found himself in the unaccountable mystery. Walter's future interlaced with an enigmatic Woman in White. Who is she and what secrets does she conceal?..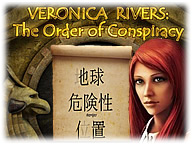 Veronica Rivers:
The Order of Conspiracy
Famous pilot Veronica Rivers finds a mysterious sign warning her that disaster is about to strike down the world! Use your hidden object skills to find the Gates of Destiny and prevent the unthinkable in Veronica Rivers: The Order of Conspiracy!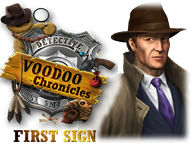 Voodoo Chronicles:
The First Sign
Together with James Voodoo be ready for the most amazing adventure in your life! Investigate with him a mysterious attack!