Puzzle games for Windows
Welcome to the site with the best puzzle games for PC brought together for you. In this category you may find all kinds of brain-teasers, including picross and jigsaw puzzles, word games, sudoku, mahjong and other tile-matching games. Among other titles, such popular game series as World Mosaics, Azada and World Riddles are also present here. Don't forget that board games and sliding puzzles are great education games for kids - come and play our logic games and discover special kids games category on absolutist.com.
We also secured separate sections for the fans of hidden object puzzle adventure games, so that you could easily find new HOPA releases. We recommend that you download puzzle games free and use 1-hour trial to make sure that the game is really worth buying and fully complies with your system specifications. System requirements are provided for all free puzzle games on our site. Since we also try to give our players an opportunity to play premium games online, you are welcome to visit the corresponding section of our portal and check web versions of the most addicting puzzlers and family games.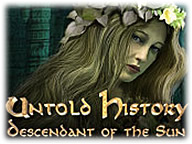 Untold History:
Descendant of the Sun
Each step of your journey will bring you closer to your true destiny in this gorgeous Hidden Object Adventure game!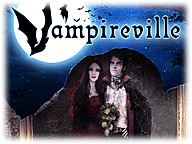 Vampireville
Appraise the old fashioned property, and figure out what caused real estate agents to go crazy. But be careful, not everything looks as it seems. The castle might be inhabited with enigmatic creatures that have dangerous secrets...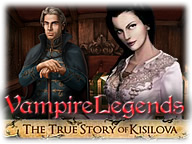 Vampire Legends:
True Story of Kisolova
An incredible adventure based on the true story of the first documented case of vampirism ever!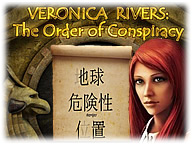 Veronica Rivers:
The Order of Conspiracy
Famous pilot Veronica Rivers finds a mysterious sign warning her that disaster is about to strike down the world! Use your hidden object skills to find the Gates of Destiny and prevent the unthinkable in Veronica Rivers: The Order of Conspiracy!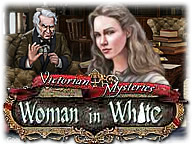 Victorian Mysteries:
Woman in White
A poor drawing teacher, Walter Hartright, found himself in the unaccountable mystery. Walter's future interlaced with an enigmatic Woman in White. Who is she and what secrets does she conceal?..

Voodoo Whisperer:
Curse of a Legend
The entire town has been put into a deep, dark sleep by a mysterious evil force. Now young Lillian must find allies and uncover the dark secrets of voodoo!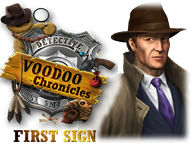 Voodoo Chronicles:
The First Sign
Together with James Voodoo be ready for the most amazing adventure in your life! Investigate with him a mysterious attack!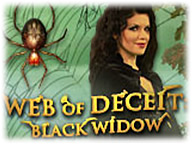 Web of Deceit:
Black Widow
Follow a trail of clues and dead husbands as you explore this once picturesque town now at the mercy of the Black Widow and her mechanical minions.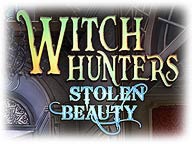 Witch Hunters:
Stolen Beauty
Help Angelica get her witch-stolen beauty back in Witch Hunters: Stolen Beauty!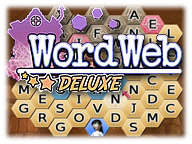 Word Web Deluxe
In a science experiment gone terribly wrong, 10 spiders became super-intelligent. Now they have invaded your home and they're making a huge mess! Link letters and create words to sweep the spider webs away!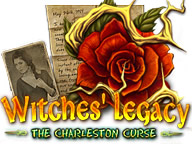 Witches' Legacy:
The Charleston Curse
The Charlestons have been systematically killed by a witch and now it's up to you to protect Lynn!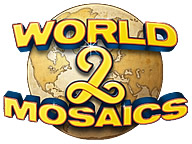 World Mosaics 2
Solve your way from the wonders of the Jurassic period, through the Dawn of Civilization, to the glorious Renaissance as you restore the hourglass of the Pelasgians and return to your own time!