Puzzle games for Windows
Welcome to the site with the best puzzle games for PC brought together for you. In this category you may find all kinds of brain-teasers, including picross and jigsaw puzzles, word games, sudoku, mahjong and other tile-matching games. Among other titles, such popular game series as World Mosaics, Azada and World Riddles are also present here. Don't forget that board games and sliding puzzles are great education games for kids - come and play our logic games and discover special kids games category on absolutist.com.
We also secured separate sections for the fans of hidden object puzzle adventure games, so that you could easily find new HOPA releases. We recommend that you download puzzle games free and use 1-hour trial to make sure that the game is really worth buying and fully complies with your system specifications. System requirements are provided for all free puzzle games on our site. Since we also try to give our players an opportunity to play premium games online, you are welcome to visit the corresponding section of our portal and check web versions of the most addicting puzzlers and family games.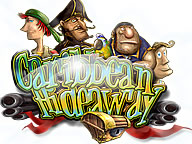 Caribbean Hideaway
Take a nautical trip to the beautiful Caribbean and find your very own tropical hideaway, me hardy! Experience six different scenarios while searching the ocean blue for your kidnapped love, Ruby Barnacle! Yarrr!!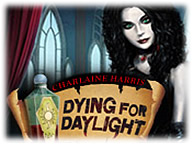 Charlaine Harris:
Dying for Daylight
Enter a vampire world as Dahlia, a vampire with a fantastic sense of fashion and a razor-sharp wit! Go on an epic hunt to find the legendary sun potion in Dying for Daylight.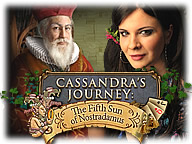 Cassandra's Journey 2
Cassandra finally has her magical ring back, and must now find and banish a mysterious demon that has come to our world! Banish the demon and save the world from evil!
Chimeras:
Tune of Revenge
Uncover the truth and unmask the true villain in Chimeras: Tune of Revenge, thrilling Hidden Object Puzzle Adventure game!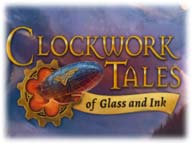 Clockwork Tales:
Of Glass and Ink
Stop the earthquakes before more cities fall in this thrilling Hidden-Object Puzzle Adventure game!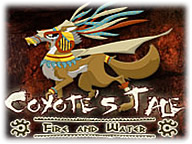 Coyote's Tale:
Fire and Water
With Coyote, the god of story telling as your guide, challenge 15 Aztec gods and collect hidden items in attempts to stop the world from falling into chaos!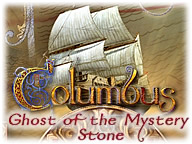 Columbus:
Ghost of the Mystery Stone
After crashing his ship, and being tossed overboard, Columbus sees a beautiful apparition reaching out to him. Waking up on a mysterious island, Columbus begins to explore his surroundings and stumbles upon ancient treasures and perplexing puzzles.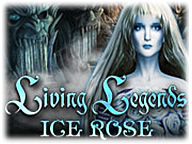 Living Legends:
Ice Rose
Novelist Edward Grand has found evidence of a terrible tragedy in the city of Rosemount!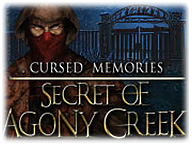 Cursed Memories:
Secret Of Agony Creek
Start your adventures waking up chained to the floor of a bletcherous cabin in Cursed Memories: Secret of Agony Creek!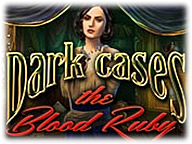 Dark Cases:
The Blood Ruby
A strange amulet that sends you hurtling back through time to the day before your father's murder.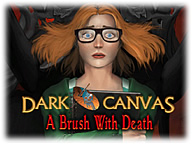 Dark Canvas:
A Brush With Death
Now you must seek out Virgil and his mysterious paintings before you and your daughter become the next victims of his deadly predictions!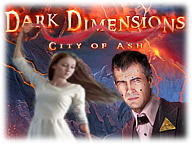 Dark Dimensions:
City of Ash
Watch your step in Dark Dimensions: City of Ash, a sizzling Hidden Object Puzzle Adventure game.