Puzzle games for Windows
Welcome to the site with the best puzzle games for PC brought together for you. In this category you may find all kinds of brain-teasers, including picross and jigsaw puzzles, word games, sudoku, mahjong and other tile-matching games. Among other titles, such popular game series as World Mosaics, Azada and World Riddles are also present here. Don't forget that board games and sliding puzzles are great education games for kids - come and play our logic games and discover special kids games category on absolutist.com.
We also secured separate sections for the fans of hidden object puzzle adventure games, so that you could easily find new HOPA releases. We recommend that you download puzzle games free and use 1-hour trial to make sure that the game is really worth buying and fully complies with your system specifications. System requirements are provided for all free puzzle games on our site. Since we also try to give our players an opportunity to play premium games online, you are welcome to visit the corresponding section of our portal and check web versions of the most addicting puzzlers and family games.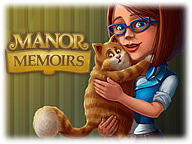 Manor Memoirs
Organize garage sales and rebuild your new mansion!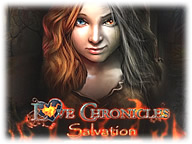 Love Chronicles:
Salvation
Undo the damage dealt to Alura's spirit!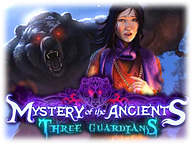 Mystery of the Ancients:
Three Guardians
A flock of mysterious crows has been terrorizing the town!

Awakening:
The Redleaf Forest
Explore a mysterious forest!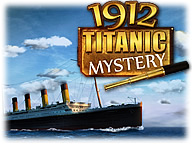 1912 Titanic Mystery
A bomb is aboard the Titanic II on its maiden voyage, launched on the one-hundredth anniversary of the fatal Atlantic crossing. Find the bomb and save the ship and all aboard.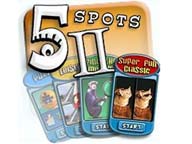 5 Spots II
5 Spots II offers hundreds of beautiful photos, and thousands of randomly-chosen errors to spot, meaning it's never the same game twice! With dazzling graphics and vibrant sound effects, 5 Spots II is pure addiction.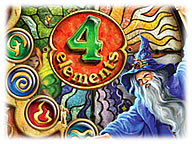 4 Elements
The ancient kingdom is in trouble! The magic of the four elements that kept it running has been corrupted and the altars no longer yield the energy of life. Unlock 4 ancient books of magic and restore their power to bring back peace and prosperity.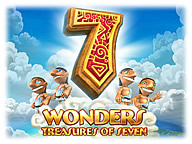 7 Wonders Treasures of Seven
Match runes to break blocks and uncover the lock and keystone for each round. Rotate the cube face to move your keystone along the pathways you've created to reach each level's lock and conquer all six sides! Build all nine amazing wonders.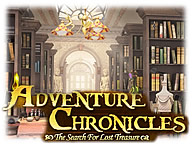 Adventure Chronicles
Guide Susan on her quest to find some of the greatest treasures in history! Solve challenging mind puzzles and use special tools to achieve your goals! It's the chance of a lifetime with Adventure Chronicles!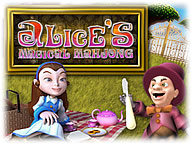 Alice's Magical Mahjong
Head down the rabbit hole for fanciful mahjong fun with a hidden object twist! Step through the looking glass and into the world of Alice's Magical Mahjong today!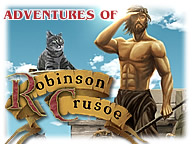 Adventures of Robinson Crusoe
Robinson Crusoe is a story of a man who survives a terrible shipwreck and finds himself cast away on an island in the Caribbean.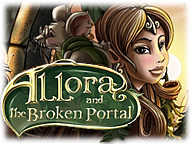 Allora and The Broken Portal
A powerful wizard has been sucked into a portal and is lost! Only you can save him from a terrible fate in Allora and The Broken Portal! Solve perplexing puzzles and collect the valuable crystals!