Puzzle games for Windows
Welcome to the site with the best puzzle games for PC brought together for you. In this category you may find all kinds of brain-teasers, including picross and jigsaw puzzles, word games, sudoku, mahjong and other tile-matching games. Among other titles, such popular game series as World Mosaics, Azada and World Riddles are also present here. Don't forget that board games and sliding puzzles are great education games for kids - come and play our logic games and discover special kids games category on absolutist.com.
We also secured separate sections for the fans of hidden object puzzle adventure games, so that you could easily find new HOPA releases. We recommend that you download puzzle games free and use 1-hour trial to make sure that the game is really worth buying and fully complies with your system specifications. System requirements are provided for all free puzzle games on our site. Since we also try to give our players an opportunity to play premium games online, you are welcome to visit the corresponding section of our portal and check web versions of the most addicting puzzlers and family games.

Ancient Adventures:
Gift of Zeus
Go on an Ancient Adventure to Greece and find the fantastic Gift of Zeus in this fun and exciting Hidden Object game! Join our heroine as she tries to learn the secrets of the Athens' catacombs and collect the pearls that are needed to save the gods!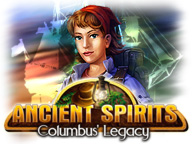 Ancient Spirits:
Columbus' Legacy
Join Virginia and Professor MacNara to reveal the secrets of Christopher Columbus' missing ship! Explore an enigmatic galleon, diving into the world of the Middle Ages, find a mysterious artifact and solve interesting puzzles!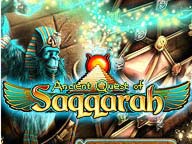 Ancient Quest of Saqqarah
Restore the ruined temples in an ancient tournament of divine puzzles! Take part in the Ancient Quest of Saqqarah and descend deep below the sands to the magical underground oasis filled with puzzles, treasures and mysteries!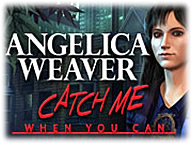 Angelica Weaver:
Catch Me When You Can
Help Angelica Weaver track a mad man across time!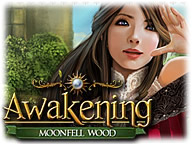 Awakening:
Moonfell Wood
After awaking from a century long slumber, Princess Sophia finds a world that is devoid of people! Help her find her friends and family and take her rightful place.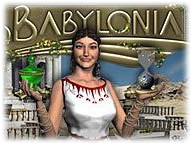 Babylonia
Journey to the ancient land of Babylon as you explore a spellbinding match-three paradise! Match alluring flowers across 150 amazing levels, then test your green thumb as you restore the legendary Hanging Gardens to their former majestic glory!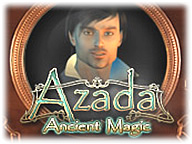 Azada:
Ancient Magic
Return to the mystery and magic of Azada! Too afraid to enter the library, young Titus calls upon your courage and superior puzzle-solving skills to disarm a magical menace.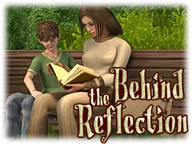 Behind the Reflection
Help a mother rescue her son from the parallel world inside a mirror! Overcome the wiles of a wicked witch as you solve the puzzles that lead you to her lair, and then search a warped alternate reality for clues to the child's location.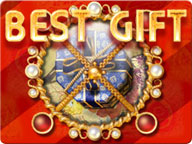 Best Gift
Dip into fascinating world of gifts, treasures, adventures and unbelievable puzzles, which will give you unforgettable feelings! In this unique new take on the classic-style matching game you can also collect magic tiles, diamonds and great bonuses.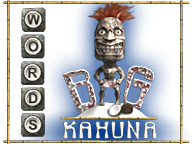 Big Kahuna Words
Dive between the Hammerhead Sharks and other aquatic life, breaking stone blocks with your words in an explosive twist on puzzle game play. Explore an infinite number of underwater realms with the levels online to download and included level editor.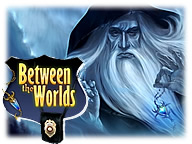 Between the Worlds
A quiet American city has been struck by an inexplicable crime wave.The city is counting on you to decode the secrets within different locations as you discover a true sense of mystery and intrigue while travelling Between the Worlds!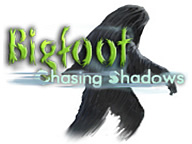 Bigfoot:
Chasing Shadows
After chemical discharge Linda, a young girl, has seen a big monster named Bigfoot in her backyard. But was it a real monster or just a fake? Reveal the truth about this enigmatic creature and fight for your survival!