Time Management games for Windows
Harvest crops and develop your business empire as you play best simulation games and time management games for PC. While cooking and farming games are considered the most popular simulation games for girls, tycoon games are somewhat any casual games addict reverts to from time to time. Due to considerable popularity this genre it has gradually acquired a lot of trends. For example, in resource management games like Royal Envoy or Kingdom Chronicles you have to think of few steps in advance to complete all tasks playing against the time.
Very often time management gameplay merges with other casual games mechanics. Thus, Gardenscapes series is a striking example of hidden object simulation games, and Fishdom represents a Match 3 sim title. Explore our constantly increasing collection of building games, restaurant simulators, virtual pet caring and much more. Many premium business games are also available online, so, drop in our web games section to play free time management games, download the titles you enjoy and don't forget to rate them!

Jane's Realty
Jane is back again! She has restored her family hotel network, opened a boutique and now she is ready to start leasing houses! Help her build a whole city, complete with electric power stations and water towers, houses for rent, stores and many more.

Jo's Dream:
Organic Coffee
Learn to make different brews, take orders and manage staff in Jo's Dream: Organic Coffee!

Jet Set Go
Put together dream vacation packages in the agency, fill up your charter flights, and travel with customers to a variety of exotic locations to ensure they experience the time of their lives.

Kindergarten
Kindergarten is a fun-filled, colorful and interactive management game where you play Mila, the super sweet owner of the kindergarten. You have to help her take care of the babies that get dropped off by their mommies!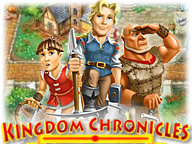 Kingdom Chronicles
Rescue the princess, defeat the villain, and save your homeland in Kingdom Chronicles!

My Kingdom for the Princess III
Now it's time for one of Arthur's and Helen's three sons to succeed them. It's time to defeat traitors and rebuild the kingdom in this fun Strategy game My Kingdom for the Princess III!

My Kingdom for the Princess II
A terrible dwarf has kidnapped a beautiful princes. Save Princess Helen and her kingdom, by stopping invaders and the terrible evildoer. You will meet magical beings, track down the miscreant and surmount the obstacles in this exciting game!

My Kingdom for the Princess
One day Princess Helen traveled across the lands, when all of a sudden, a tornado came and wreaked havoc on the lands! Arthur, a knight famed for his wit and courage, has answered duty's call! Now he will have to restore the ruined lands!

Operation Mania
Help Dr. Humerus manage the mayhem of a wacky ER and successfully treat patients with some of the zaniest ailments in healthcare history! Operation Mania will leave you in stitches!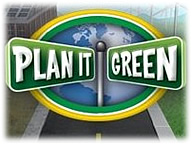 Plan It Green
Congratulations! You've been elected mayor, and you want to restore your hometown to its former glory. Change the ways of the past and bring a new, eco-friendly future to Greenville!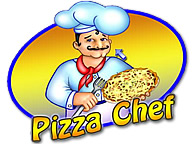 Pizza Chef
Do you smell the tasty scent of baked dough? No, you're not dreaming, you're the Pizza Chef! Use your pizza making skills to manage the oven and bake great-tasting pizzas from original recipes.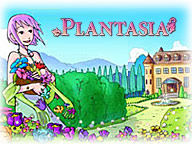 Plantasia
Plant seeds, harvest flowers, restore fountains, and watch as your gardens bloom in this amazing game! Restore one fantastical garden after the next and discover how a fairy wish unfolds. Play this game of gardening delight - no green thumb required!