Time Management games for Windows
Harvest crops and develop your business empire as you play best simulation games and time management games for PC. While cooking and farming games are considered the most popular simulation games for girls, tycoon games are somewhat any casual games addict reverts to from time to time. Due to considerable popularity this genre it has gradually acquired a lot of trends. For example, in resource management games like Royal Envoy or Kingdom Chronicles you have to think of few steps in advance to complete all tasks playing against the time.
Very often time management gameplay merges with other casual games mechanics. Thus, Gardenscapes series is a striking example of hidden object simulation games, and Fishdom represents a Match 3 sim title. Explore our constantly increasing collection of building games, restaurant simulators, virtual pet caring and much more. Many premium business games are also available online, so, drop in our web games section to play free time management games, download the titles you enjoy and don't forget to rate them!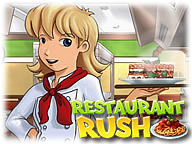 Restaurant Rush
Heidi has graduated from Burger Rush, and now she's on a quest to become a world famous chef! Grease the skillet and prepare 50 international recipes like Filet Mignon, Dim Sum, Pizza Marinara and more!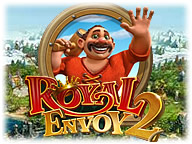 Royal Envoy 2
The King turns once more to you, his trusted city planner, to save the faraway land of Middleshire in Royal Envoy 2!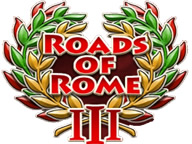 Roads of Rome III
Help Victorius to resist the enemy and protect Rome from the forthcoming disaster!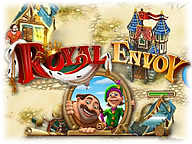 Royal Envoy
Take the King's challenge! Save the wonderful land of countless islands from the merciless forces of nature! Construct and upgrade homes and buildings for the island citizens and become the chief city planner of marvelous Islandshire!

Royal Envoy:
Campaign for the Crown
A stranger accused the King of being unable to manage the kingdom, and demanded to be elected King himself! Help the King win the elections.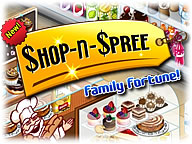 Shop-N-Spree:
Family Fortune
Keep your stores afloat in Shop-N-Spree Family Fortune! Survive the economic crisis and keep your customers content in this incredible Time Management game. Find the items on your clientele's list and make sure they walk out completely satisfied.

Snowy:
Lunch Rush
Join Snowy the Bear as he sets out to run the best restaurant in town! Things start off slow, but soon, the heat is on! Snowy's singing will entertain edgy customers and help you survive the shift.

Sunshine Acres
Welcome to Sunshine Acres, where you make your living off the land! Do you have what it takes to turn a simple parcel of land into a sprawling farmland? So slip into your overalls and dig into Sunshine Acres!

Supermarket Management 2
Put your Time Management talents to the test and grow your little shop to the biggest store in the entire city! Work quickly to purchase unique upgrades, helpful assistants, and even better locations.