Time Management games for Windows
Harvest crops and develop your business empire as you play best simulation games and time management games for PC. While cooking and farming games are considered the most popular simulation games for girls, tycoon games are somewhat any casual games addict reverts to from time to time. Due to considerable popularity this genre it has gradually acquired a lot of trends. For example, in resource management games like Royal Envoy or Kingdom Chronicles you have to think of few steps in advance to complete all tasks playing against the time.
Very often time management gameplay merges with other casual games mechanics. Thus, Gardenscapes series is a striking example of hidden object simulation games, and Fishdom represents a Match 3 sim title. Explore our constantly increasing collection of building games, restaurant simulators, virtual pet caring and much more. Many premium business games are also available online, so, drop in our web games section to play free time management games, download the titles you enjoy and don't forget to rate them!

Weather Lord:
Legendary Hero
Propitiate the fabled Greek gods!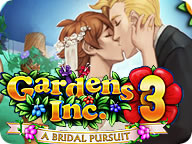 Gardens Inc. 3:
A Bridal Pursuit
Catch the thief and save Jill's wedding!

Weather Lord:
Following the Princess
Restore a kingdom and rescue a beautiful princess!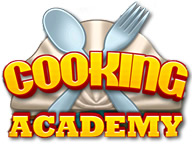 Cooking Academy
Grab your oven mitts and don your Chef's Hat! Cooking Academy is the game that places you in the kitchens of a prestigious culinary school! From Pancakes to Creme Brulee, prepare over 50 different recipes!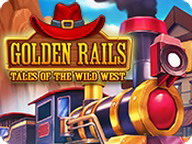 Golden Rails:
Tales of the Wild West
Build a railroad across the Wild West

Royal Envoy:
Campaign for the Crown
A stranger accused the King of being unable to manage the kingdom, and demanded to be elected King himself! Help the King win the elections.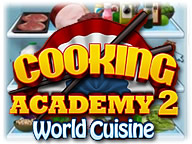 Cooking Academy 2:
World Cuisine
Welcome to the World Culinary Workshop! Cooking Academy 2 will put you in the kitchens of restaurants from all corners of the globe!

Farm Frenzy 3:
Russian Roulette
When Scarlett learns astronauts are starving because their boss made a crooked deal, she vows to prove herself worthy of taking over the account and feeding the hard-working space walkers three squares a day in Farm Frenzy 3: Russian Roulette!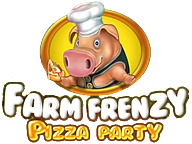 Farm Frenzy:
Pizza Party
Return to the farm to create the ingredients you need to make pizzas that will be enjoyed around the world!

Farm Frenzy 3:
Madagascar
Join Scarlett as she travels to the stunning island of Madagascar to help the workers on a reservation save their animals! The animals of Madagascar have come down with a mysterious illness and itΓÇÖs up to you to cure them.