Time Management games for Windows
Harvest crops and develop your business empire as you play best simulation games and time management games for PC. While cooking and farming games are considered the most popular simulation games for girls, tycoon games are somewhat any casual games addict reverts to from time to time. Due to considerable popularity this genre it has gradually acquired a lot of trends. For example, in resource management games like Royal Envoy or Kingdom Chronicles you have to think of few steps in advance to complete all tasks playing against the time.
Very often time management gameplay merges with other casual games mechanics. Thus, Gardenscapes series is a striking example of hidden object simulation games, and Fishdom represents a Match 3 sim title. Explore our constantly increasing collection of building games, restaurant simulators, virtual pet caring and much more. Many premium business games are also available online, so, drop in our web games section to play free time management games, download the titles you enjoy and don't forget to rate them!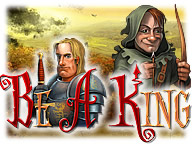 Be A King
A strategy game set in a fantasy world where you build towns and defend them against hordes of raiders!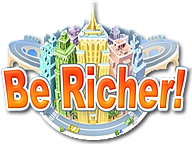 Be Richer!
You have a real chance to become a star of the real estate market in this exciting game, a cross of time management and simulation genres! Extract your profits by developing the land, construct new buildings, and always keep your tenants happy!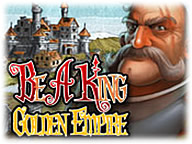 Be a King:
Golden Empire
Rebuild cities to their former glory, feed the poor and protect them from raids by bandits!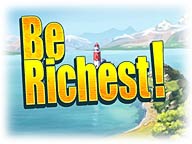 Be Richest!
Find out if you have what it takes to Be Richest!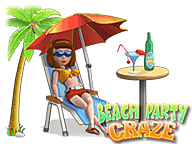 Beach Party Craze
In Beach Party Craze, the sand and surf are your domain as you work against the clock to serve food and drinks, purchase souvenir shops and keep your stores stocked with the best goods. Beach Party Craze will make a splash with the entire family!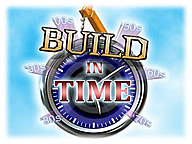 Build-in-Time
Bulldoze and build your way through the American past, from the 1950's to the 2000s! Travel to the 50's and back again in your action-filled quest to become the Craftsman of the Century!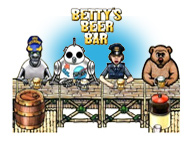 Betty's Beer Bar
What do Santa, an unemployed superhero, and a guy in a panda suit have in common? They all go to Betty's Beer Bar of course! Enjoy hours of non-violent and fun bartending action in this excellent arcade game!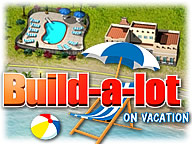 Build-a-lot:
On Vacation
Your skills are needed to help popular vacation destinations to upgrade their local attractions in Build-a-lot: On Vacation!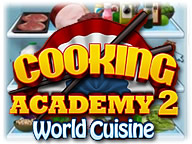 Cooking Academy 2:
World Cuisine
Welcome to the World Culinary Workshop! Cooking Academy 2 will put you in the kitchens of restaurants from all corners of the globe!

Diner Dash
Whether you're an entrepreneur dreaming of your own chain of restaurants, or are just looking for a way to escape the grind of your own day job, you'll love the can't-put-it-down gameplay and unique world of Flo's DINER DASH!

Cooking Dash 3:
Thrills and Spills
Meet Flo and the rest of the DinerToons as youthful DinerTeens, working their first summer job at Mr. Big's theme park restaurants. Serve sit-down customers, bag up food for Dash-Thru diners, revamp every restaurant in the park!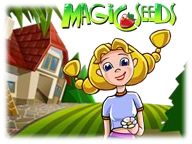 Magic Seeds
Jane has leased some land and is starting her business, growing plants and vegetables. She has a little money, a few Magic Seeds and a great desire! Help her get her business off the ground!