Time Management games for Windows
Harvest crops and develop your business empire as you play best simulation games and time management games for PC. While cooking and farming games are considered the most popular simulation games for girls, tycoon games are somewhat any casual games addict reverts to from time to time. Due to considerable popularity this genre it has gradually acquired a lot of trends. For example, in resource management games like Royal Envoy or Kingdom Chronicles you have to think of few steps in advance to complete all tasks playing against the time.
Very often time management gameplay merges with other casual games mechanics. Thus, Gardenscapes series is a striking example of hidden object simulation games, and Fishdom represents a Match 3 sim title. Explore our constantly increasing collection of building games, restaurant simulators, virtual pet caring and much more. Many premium business games are also available online, so, drop in our web games section to play free time management games, download the titles you enjoy and don't forget to rate them!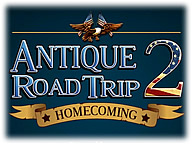 Antique Road Trip 2:
Homecoming
Help James and Grace Anderson take a vacation from their antiques business, only to find themselves the new owners of another shop! Save the store by collecting treasures and selling them for a tidy profit.

Atlantis
A new multilevel arcade game. Take a trip to the mysterious city! Unlock the secrets of the mythical long-lost city of Atlantis in this thrilling bubble-popping adventure! Shoot bubbles, get higher score and travel through time and space.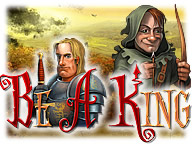 Be A King
A strategy game set in a fantasy world where you build towns and defend them against hordes of raiders!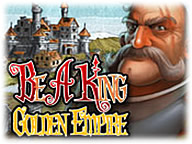 Be a King:
Golden Empire
Rebuild cities to their former glory, feed the poor and protect them from raids by bandits!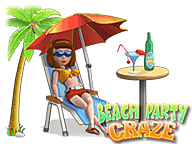 Beach Party Craze
In Beach Party Craze, the sand and surf are your domain as you work against the clock to serve food and drinks, purchase souvenir shops and keep your stores stocked with the best goods. Beach Party Craze will make a splash with the entire family!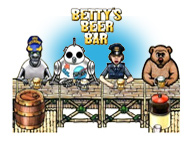 Betty's Beer Bar
What do Santa, an unemployed superhero, and a guy in a panda suit have in common? They all go to Betty's Beer Bar of course! Enjoy hours of non-violent and fun bartending action in this excellent arcade game!