Time Management games for Windows
Harvest crops and develop your business empire as you play best simulation games and time management games for PC. While cooking and farming games are considered the most popular simulation games for girls, tycoon games are somewhat any casual games addict reverts to from time to time. Due to considerable popularity this genre it has gradually acquired a lot of trends. For example, in resource management games like Royal Envoy or Kingdom Chronicles you have to think of few steps in advance to complete all tasks playing against the time.
Very often time management gameplay merges with other casual games mechanics. Thus, Gardenscapes series is a striking example of hidden object simulation games, and Fishdom represents a Match 3 sim title. Explore our constantly increasing collection of building games, restaurant simulators, virtual pet caring and much more. Many premium business games are also available online, so, drop in our web games section to play free time management games, download the titles you enjoy and don't forget to rate them!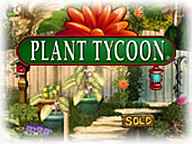 Plant Tycoon
Plant Tycoon is a gardening simulation game where you nurture plants and experiment with different species. Breed and cross breed plants, grow them, organize and harvest seeds, and then sell some of your creations. It's the perfect sim experience!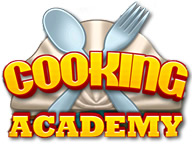 Cooking Academy
Grab your oven mitts and don your Chef's Hat! Cooking Academy is the game that places you in the kitchens of a prestigious culinary school! From Pancakes to Creme Brulee, prepare over 50 different recipes!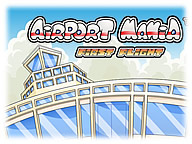 Airport Mania:
First Flight
Pack your bags for a trip through the skies in Airport Mania! Travel through 8 amusing airports while you land a variety of planes, purchase upgrades, and avoid delays. With unique challenges, Airport Mania is one flight you can't miss!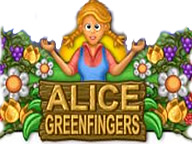 Alice Greenfingers
Step into the gardening business in this intriguing simulation game, where you build and decorate your own garden of flowers, animals and vegetables. Earn more than 10 special awards with Alice Greenfingers!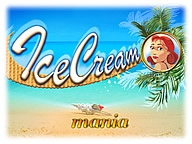 Ice Cream Mania
Ice cream cafe magnate Henry Rich has died and his fortune was left to his two daughters. In order to receive their inheritance, however, they have to start their own business from scratch. Help Cindy compete against her greedy sister Jeanne!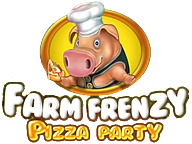 Farm Frenzy:
Pizza Party
Return to the farm to create the ingredients you need to make pizzas that will be enjoyed around the world!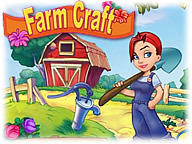 Farm Craft
It's up to Ginger to save her farm and the village from AgroCorp! Don't be afraid to get your hands dirty in this addictive time-management game that will bring out the farmer in you!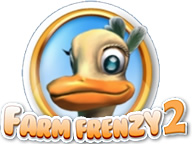 Farm Frenzy 2
Farm Frenzy 2 will give you a newfound appreciation for Old MacDonald! With a click here and a click there, you'll be feeding chickens, collecting eggs, stocking up your warehouse and shipping your goods off to market!

Farm Frenzy 3
Manage five farms around the world and try your hand at penguin breeding and jewelry making! Features 95 outrageously fun levels, 30 wacky animals and more upgrades than there are ears in a field of corn!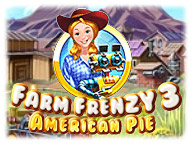 Farm Frenzy 3:
American Pie
Join Scarlett, the feisty star of Farm Frenzy 3, as she puts robots to work on her land. Can you keep up with the latest advancements in technology as you grow crops, feed animals, collect produce and manufacture goods?

Farm Frenzy 3:
Russian Roulette
When Scarlett learns astronauts are starving because their boss made a crooked deal, she vows to prove herself worthy of taking over the account and feeding the hard-working space walkers three squares a day in Farm Frenzy 3: Russian Roulette!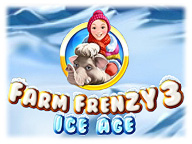 Farm Frenzy 3:
Ice Age
While whipping up chilly treats in 90 levels of frosty fun, you'll breed and care for penguins and other arctic animals, manufacture new products and enjoy a parade of visual gags!