Play puzzle games online free and discover new brain-teasers every week. Our flash games selection offers puzzle games of different genres. Online word games and Math games are cool learning games for kids. Board games collection includes sudoku puzzles and mahjong solitaire to enjoy free. Solve jigsaw puzzles online or play free matching games in your browser. Remember that logic games help you to develop fast-thinking. So, spare a minute to play free online puzzle games at Absolutist. Some of these brain-teasers are flash multiplayer games. They let you prove your puzzle solving skills as you compete with other brain games fans over the globe. There is also a number of premium puzzle games to download free and play online. Use this unique opportunity and challenge yourself with free flash puzzles online!
BubbleQuod


Help the green man break free
Play Online
Cheat Death


Solve tetris-like puzzles to live forever
Play Online
Wake up the Box


Stir the sleeping box in a physics-based puzzle game
Play Online
Letter Garden


Prove a puzzler in a hit word game!
Play Online
Azkend 2: The World Beneath


Journey into the unknown!
Play Online
Steal the Meal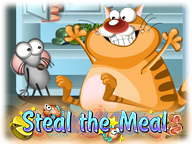 Help the spy mice!
Play Online
Mahjongg Dimensions Unblocked


Free the cubies!
Play Online
Glassez!


If you are puzzle fan here is something easy and addicting for you
Play Online
Frescoz!


Frescos - is a new puzzle multiplayer game.
Play Online
Dibbles 2: Winter Woes


Dibbles are celebrating Xmas... Lucky ones do!
Play Online
Triadz!


Triadz! is a multiplayer game with quite simple rules.
Play Online
Dibbles 4: A Christmas Crisis


Dibbles are celebrating Xmas... Lucky ones do!
Play Online