Hidden Object games for Windows
Hidden object games, commonly abbreviated as HOGs, has proven the most popular casual games lately. And it's not surprising because the objective of the hit i-spy titles is not to find hidden objects, but to involve a player in the story, thus making him its active participant, a character in the novel unfolded before him. Such seek-and-find games often feature a variety of mini-games and brain-teasers to solve, that is why they are commonly called hidden object puzzle adventure games (HOPAs).
With thrilling detective storyline, top HOPA games usually receive sequels and even evolve into game series, such as Mystery Case Files, Grim Tales, Midnight Mysteries, Dark Tales, Hidden Expedition or Mystery Trackers. Here at Absolutist we try to keep you updated with the hottest releases and publish game reviews of the most outstanding HOGs, so that you could always be the first to download best hidden object games for PC free of charge. Almost all hide-and-seek games on our site have 1-hour trial for you to ensure that the title is worth buying. Otherwise you may visit our web-games section and play hidden object games free online.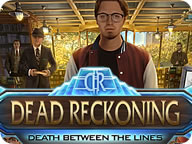 Dead Reckoning:
Death Between the Lines Collector's Edition
Win a deadly writers' competition!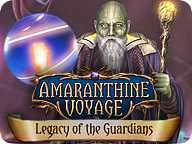 Amaranthine Voyage:
Legacy of the Guardians Collector's Edition
Save the world of Arden from destruction!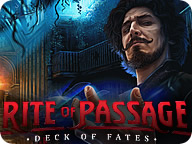 Rite of Passage:
Deck of Fates Collector's Edition
Save yourself before sunrise!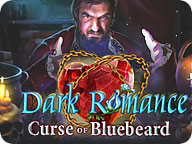 Dark Romance:
Curse of Bluebeard Collector's Edition
Can you save a new bride a terrible fate?
Maze:
The Broken Tower Collector's Edition
Escape a dilapidated building... or die.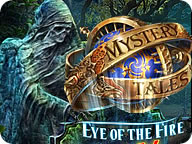 Mystery Tales:
Eye of the Fire Collector's Edition
Defeat the witch to deliver a woman from nightmares!
Fear For Sale:
The Dusk Wanderer
Discover a 40-year-old story of a missing couple.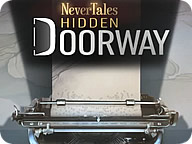 Nevertales:
Hidden Doorway Collector's Edition
What's waiting behind the ominous "Doorway"?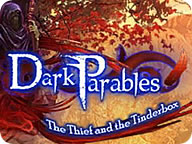 Dark Parables:
The Thief and the Tinderbox Collector's Edition
Be careful what you wish for...
Sable Maze:
Sinister Knowledge Collector's Edition
Find five ancient tomes in a labyrinthine library full of traps!
Haunted Hotel:
Silent Waters Collector's Edition
Having survived in a car accident, can you survive the stay?
Dark Realm:
Lord of the Winds Collector's Edition
Stop the war between two magical kingdoms!