Hidden Object games for Windows
Hidden object games, commonly abbreviated as HOGs, has proven the most popular casual games lately. And it's not surprising because the objective of the hit i-spy titles is not to find hidden objects, but to involve a player in the story, thus making him its active participant, a character in the novel unfolded before him. Such seek-and-find games often feature a variety of mini-games and brain-teasers to solve, that is why they are commonly called hidden object puzzle adventure games (HOPAs).
With thrilling detective storyline, top HOPA games usually receive sequels and even evolve into game series, such as Mystery Case Files, Grim Tales, Midnight Mysteries, Dark Tales, Hidden Expedition or Mystery Trackers. Here at Absolutist we try to keep you updated with the hottest releases and publish game reviews of the most outstanding HOGs, so that you could always be the first to download best hidden object games for PC free of charge. Almost all hide-and-seek games on our site have 1-hour trial for you to ensure that the title is worth buying. Otherwise you may visit our web-games section and play hidden object games free online.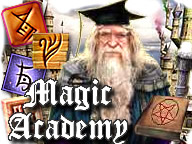 Magic Academy
Explore a magical and mysterious atmosphere as you investigate the sudden disappearance of your sister from the Magic Academy. Enter the Higher Academy of Arwindale and begin your investigation straight away.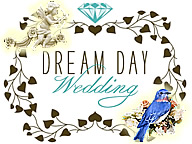 Dream Day Wedding
Plan a Dream Day Wedding for your best friend Jenny in this beautiful, fun and romantic game! Find items at the gown boutique, bakery and other stylish shops to help make Jenny's special day a dream!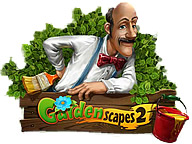 Gardenscapes 2
Gardenscapes 2 takes the unique experience of the original Gardenscapes to a completely new level!

Gardenscapes
Create the perfect garden! Comb the rooms of a gorgeous mansion for hidden items and restore a once stunning garden to its former glory. Choose from tons of garden accessories to customize the garden to your taste!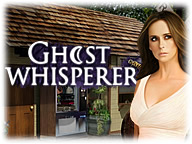 Ghost Whisperer
This hidden object, light adventure game is spooky yet heartwarming, and fun for everyone!

Ghost Town Mysteries:
Bodie
Tourists have reported seeing the ghost of Evelyn Byers, a little girl who was killed by a pick axe over a hundred years ago. Pick up the investigation and solve this hundred year old mystery once and for all!

Golden Trails 2:
The Lost Legacy
After your Grandfather is accused of piracy and condemned to death, it's up to you to discover the truth and save his life. Find the ship's missing logbook to learn about a long forgotten legend, and go on the adventure of a lifetime!

Golden Trails:
The New Western Rush
Saddle up for fun and become a sheriff in Golden Trails: The New Western Rush. Use your Hidden Object talents to find the culprits behind a bank robbery, and bring them to justice. Play innovative minigames as you explore intriguing storylines!

Gothic Fiction:
Dark Saga
Rescue Hannah before she becomes part of the school's terrible legacy in Gothic Fiction: Dark Saga!

Gotcha:
Celebrity Secrets
You will uncover Hollywood's dirty secrets by tracking celebrities' whereabouts, following leads from anonymous informants and solving puzzles.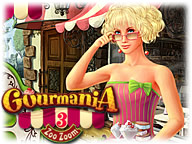 Gourmania 3:
Zoo Zoom
Find the ingredients for spicy fajitas at Tres Amigos, or prepare a mouthwatering Greek Salad at Aesop's Tables! From pouring hot java at Bean Me Up to serving ice-cold treats at Beaches and Cream!