Hidden Object games for Windows
Hidden object games, commonly abbreviated as HOGs, has proven the most popular casual games lately. And it's not surprising because the objective of the hit i-spy titles is not to find hidden objects, but to involve a player in the story, thus making him its active participant, a character in the novel unfolded before him. Such seek-and-find games often feature a variety of mini-games and brain-teasers to solve, that is why they are commonly called hidden object puzzle adventure games (HOPAs).
With thrilling detective storyline, top HOPA games usually receive sequels and even evolve into game series, such as Mystery Case Files, Grim Tales, Midnight Mysteries, Dark Tales, Hidden Expedition or Mystery Trackers. Here at Absolutist we try to keep you updated with the hottest releases and publish game reviews of the most outstanding HOGs, so that you could always be the first to download best hidden object games for PC free of charge. Almost all hide-and-seek games on our site have 1-hour trial for you to ensure that the title is worth buying. Otherwise you may visit our web-games section and play hidden object games free online.

Haunted Legends:
The Queen of Spades
Captain Gerard Froussard has reached out to you for help. After Lieutenant Pierre Disparu disappears searching for a missing young lady, it's up to you to investigate the haunted mansion. Discover the secrets behind a magical deck of cards in Haunted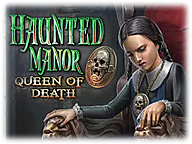 Haunted Manor:
Queen of Death
Dive into Haunted Manor: Queen of Death and save your sister before it's too late!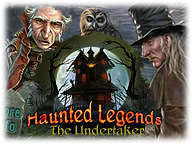 Haunted Legends:
The Undertaker
A once-ordinary fishing village has been transformed into a nightmarish landscape, as the recently buried rise from their graves! As a detective, it's up to you to find the cause of these unnatural disturbances and put an end to them for good.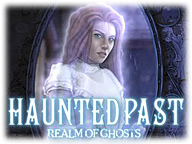 Haunted Past:
Realm of Ghosts
Help Emily with her unfinished business and put her soul to rest in this incredible Hidden Object Puzzle Adventure game!

Haunting Mysteries:
Island of Lost Souls
Free the trapped souls and reunite a love long lost in Haunting Mysteries: The Island of Lost Souls!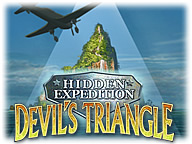 Hidden Expedition:
Devil's Triangle
In this electrifying Hidden Object Adventure you'll uncover the secrets of a colorful cast of characters and unlock a 400 year old mystery. Become captivated by the island's beauty as you race to free yourself from the hold of the Devil's Triangle!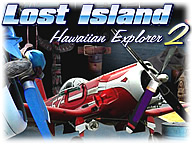 Hawaiian Explorer:
Lost Island
Make your way from Manhattan to the lost Hawaiian Islands. You will be a part of the rescue team searching for the maverick explorer Charlie who was last heard from while flying near the Hawaiian Islands.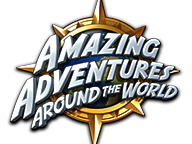 Hidden Expedition:
Amazon
In Hidden Expedition: Amazon, you find a tattered map referencing the legendary Beetle Temple deep in the Amazon Rainforest. Unlock the greatest secret of the Amazon with more scenes, puzzles and adventure! Good luck and bon voyage!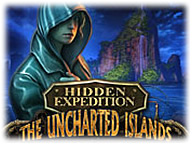 Hidden Expedition:
The Uncharted Islands
After crash landing onto an extraordinary string of uncharted islands, you find yourself suddenly thrust into adventure! You're soon on the hunt for a ruthless pirate holding the valuable and dangerous secrets of this long lost island chain.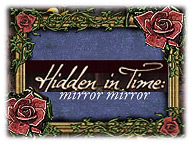 Hidden in Time:
Mirror Mirror
Explore Castle Fairwich from top to bottom to discover the shady history and unlock the true potential of a magically enchanted antique mirror in this great hidden object game!

Hidden Identity:
Chicago Blackout
You awake with amnesia in a Chicago hotel room and can't remember your own name. Who are you? And how did you get here? You'll need to keep your wits to solve this riveting hidden object game! Will you unravel the mystery and discover your identity!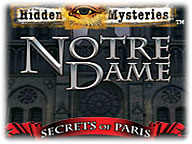 Notre Dame:
Secrets of Paris
As chief investigator assigned by the Préfecture de Police, it's up to you to track down the priceless artifact. Use your Hidden Object talents to crack the case in Hidden Mysteries: Notre Dame and save the Crown of Thorns!