Hidden Object games for Windows
Hidden object games, commonly abbreviated as HOGs, has proven the most popular casual games lately. And it's not surprising because the objective of the hit i-spy titles is not to find hidden objects, but to involve a player in the story, thus making him its active participant, a character in the novel unfolded before him. Such seek-and-find games often feature a variety of mini-games and brain-teasers to solve, that is why they are commonly called hidden object puzzle adventure games (HOPAs).
With thrilling detective storyline, top HOPA games usually receive sequels and even evolve into game series, such as Mystery Case Files, Grim Tales, Midnight Mysteries, Dark Tales, Hidden Expedition or Mystery Trackers. Here at Absolutist we try to keep you updated with the hottest releases and publish game reviews of the most outstanding HOGs, so that you could always be the first to download best hidden object games for PC free of charge. Almost all hide-and-seek games on our site have 1-hour trial for you to ensure that the title is worth buying. Otherwise you may visit our web-games section and play hidden object games free online.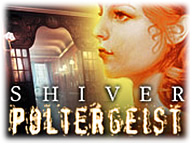 Shiver:
Poltergeist
Travel with Ricardo to his new estate and discover its terrifying history in Shiver: Poltergeist!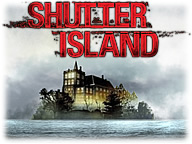 Shutter Island
US Marshal Teddy Daniels has come to Shutter Island, home of Ashecliffe Hospital for the Criminally Insane. Along with his partner Chuck Aule, he sets out to find an escaped patient, a murderess name Rachel Solando. Help them find the patient!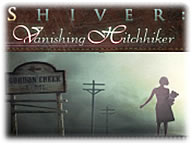 Shiver:
Vanishing Hitchhiker
Explore a spooky landscape as you figure out where the mysterious woman has gone in this exciting Hidden Object Puzzle Adventure game. Dive into a deeper mystery as you progress through incredible locations and scenes!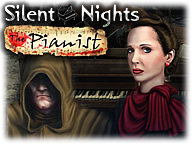 Silent Nights:
The Pianist
Explore hidden object scenes and get to the bottom of things before your sister's voice is silenced forever in Silent Nights: The Pianist!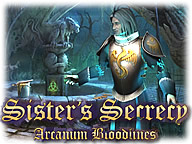 Sister's Secrecy:
Arcanum Bloodlines
Discover the connection between strange events and Belle's abduction in Sister's Secrecy: Arcanum Bloodlines!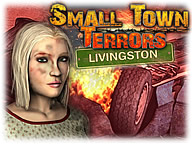 Small Town Terrors:
Livingston
Find your family before it's too late in Small Town Terrors: Livingston!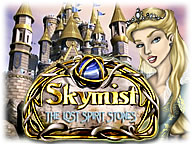 Skymist:
The Lost Spirit Stones
A powerful spell has drained all the mystical energy from the enchanted land of Skymist, and it's up to you to recover the lost Spirit Stones and restore peace to the kingdom! Find clues and solve puzzles in a crazy Hidden Object adventure!
Small Town Terrors:
Pilgrim's Hook
The only person that could bring you back to Pilgrim's Hook has called you out of the blue. Return to your childhood home and save your twin brother from the dark forces that have invaded this coastal village.
Special Enquiry Detail:
Hand that Feeds
Join Detectives Turino and Lamonte, who have just been transferred to the Special Enquiry Detail unit. Their first case is the shocking death of the daughter of a wealthy family of benefactors. Become a New York City detective pursuing justice!
Spirits of Mystery:
Amber Maiden
After learning about your royal heritage, you're off on a fantastic adventure to undo the amber curse and save the King and Queen! Return to your kingdom and free the people, animals, and objects from the Dark Queen's treacherous grip.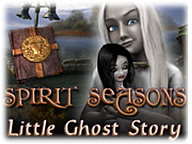 Spirit Seasons:
Little Ghost Story
Explore the Blindhill Place manor and meet the ghost of Agatha, a young girl who is haunting the huge mansion! Listen to her tale and uncover the truth of the famed home.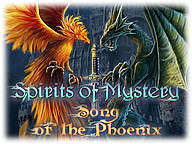 Spirits of Mystery:
Song of the Phoenix
Help the Princess locate her missing groom and unite the two Kingdoms in Spirits of Mystery: Song of the Phoenix!