Hidden Object games for Windows
Hidden object games, commonly abbreviated as HOGs, has proven the most popular casual games lately. And it's not surprising because the objective of the hit i-spy titles is not to find hidden objects, but to involve a player in the story, thus making him its active participant, a character in the novel unfolded before him. Such seek-and-find games often feature a variety of mini-games and brain-teasers to solve, that is why they are commonly called hidden object puzzle adventure games (HOPAs).
With thrilling detective storyline, top HOPA games usually receive sequels and even evolve into game series, such as Mystery Case Files, Grim Tales, Midnight Mysteries, Dark Tales, Hidden Expedition or Mystery Trackers. Here at Absolutist we try to keep you updated with the hottest releases and publish game reviews of the most outstanding HOGs, so that you could always be the first to download best hidden object games for PC free of charge. Almost all hide-and-seek games on our site have 1-hour trial for you to ensure that the title is worth buying. Otherwise you may visit our web-games section and play hidden object games free online.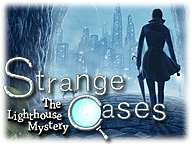 Strange Cases:
The Lighthouse Mystery
Latest strange case of FBI Agent Claire Ellery has become personal. Tom, her former partner, has died under bizarre circumstances. Solve this Strange Case and vindicate your partner's untimely demise in Strange Cases: The Lighthouse Mystery.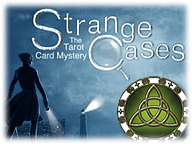 Strange Cases:
The Tarot Card Mystery
FBI Agent Claire Ellery has a knack for getting assigned strange cases, and is currently investigating a triple kidnapping in a small town. Help Agent Ellery rescue the kidnapped girls and stop an evil ritual!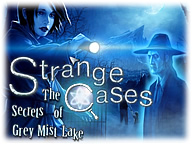 Strange Cases:
Secrets of Grey Mist Lake
Explore a town only spoken of in legend in this incredible Hidden Object Puzzle Adventure game and save the day!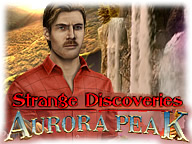 Strange Discoveries:
Aurora Peak
Uncover the secrets of a picturesque mountain resort in Strange Discoveries: Aurora Peak!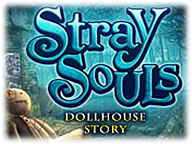 Stray Souls:
Dollhouse Story
Search for clues, solve puzzles, and unlock new areas as you visit spine-chilling locations, play stimulating mini-games and locate Hidden Objects. Stray Souls - A Dollhouse Mystery will take you to a dark and spooky world!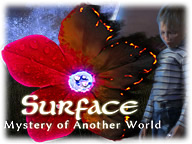 Surface:
Mystery of Another World
Use your talents to explore the mysterious area and save Bobby before it's too late!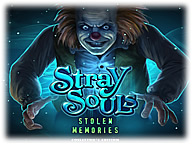 Stray Souls:
Stolen Memories
Guide a mother who pursues a terrifying apparition into a twisted reality to save her daughter.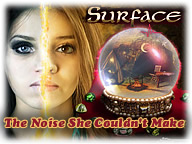 Surface:
The Noise She Couldn't Make
On a lonely stretch of highway, a young girl is found unconscious in Surface: The Noise She Couldn't Make!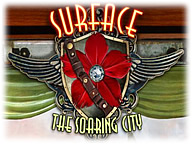 Surface:
The Soaring City
Search for your brother, Jeremy, in a beautiful world where the sky is as wide as your imagination in the Hidden Object Puzzle Adventure game, Surface: The Soaring City!
Tales of Lagoona:
Orphans of the Ocean
New Anemone Orphanage is in trouble of being shut down, and it's up to you to save it. Explore a host of breathtaking, underwater locations as you search for valuable items and sell your wares at the market so you can upgrade the orphanage.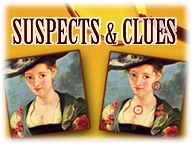 Suspects and Clues
Thieves, vandals, and counterfeiters have joined together for the heist of the century. You'll need keen visual skills to analyze the evidence, piece together clues, and track down the suspects in this photo hunt game.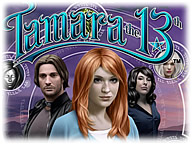 Tamara the 13th
Tamara McNamara discovers she's a 13th generation witch in the suspenseful Puzzle Adventure, Tamara the 13th. Her mother is kidnapped; in order to rescue her, she must master her innate magical powers.