Hidden Object games for Windows
Hidden object games, commonly abbreviated as HOGs, has proven the most popular casual games lately. And it's not surprising because the objective of the hit i-spy titles is not to find hidden objects, but to involve a player in the story, thus making him its active participant, a character in the novel unfolded before him. Such seek-and-find games often feature a variety of mini-games and brain-teasers to solve, that is why they are commonly called hidden object puzzle adventure games (HOPAs).
With thrilling detective storyline, top HOPA games usually receive sequels and even evolve into game series, such as Mystery Case Files, Grim Tales, Midnight Mysteries, Dark Tales, Hidden Expedition or Mystery Trackers. Here at Absolutist we try to keep you updated with the hottest releases and publish game reviews of the most outstanding HOGs, so that you could always be the first to download best hidden object games for PC free of charge. Almost all hide-and-seek games on our site have 1-hour trial for you to ensure that the title is worth buying. Otherwise you may visit our web-games section and play hidden object games free online.
Special Enquiry Detail:
Hand that Feeds
Join Detectives Turino and Lamonte, who have just been transferred to the Special Enquiry Detail unit. Their first case is the shocking death of the daughter of a wealthy family of benefactors. Become a New York City detective pursuing justice!
Spirits of Mystery:
Amber Maiden
After learning about your royal heritage, you're off on a fantastic adventure to undo the amber curse and save the King and Queen! Return to your kingdom and free the people, animals, and objects from the Dark Queen's treacherous grip.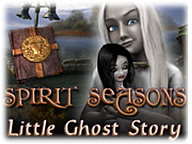 Spirit Seasons:
Little Ghost Story
Explore the Blindhill Place manor and meet the ghost of Agatha, a young girl who is haunting the huge mansion! Listen to her tale and uncover the truth of the famed home.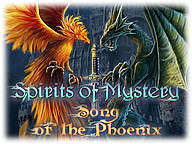 Spirits of Mystery:
Song of the Phoenix
Help the Princess locate her missing groom and unite the two Kingdoms in Spirits of Mystery: Song of the Phoenix!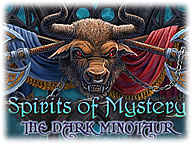 Spirits of Mystery:
The Dark Minotaur
ake the journey to discover more about the Dark Minotaur who threatens the magical world. Can you save them in time?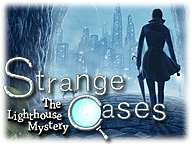 Strange Cases:
The Lighthouse Mystery
Latest strange case of FBI Agent Claire Ellery has become personal. Tom, her former partner, has died under bizarre circumstances. Solve this Strange Case and vindicate your partner's untimely demise in Strange Cases: The Lighthouse Mystery.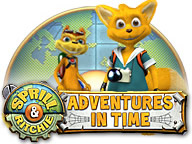 Sprill & Ritchie:
Adventures in Time
Sprill and Ritchie are back in an all-new, time-tripping adventure that will tickle your funny bone as much as it teases your brain! Having escaped alien captivity in the Bermuda Triangle, Sprill must now set the mixing up items to different ages!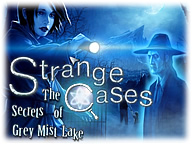 Strange Cases:
Secrets of Grey Mist Lake
Explore a town only spoken of in legend in this incredible Hidden Object Puzzle Adventure game and save the day!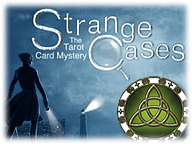 Strange Cases:
The Tarot Card Mystery
FBI Agent Claire Ellery has a knack for getting assigned strange cases, and is currently investigating a triple kidnapping in a small town. Help Agent Ellery rescue the kidnapped girls and stop an evil ritual!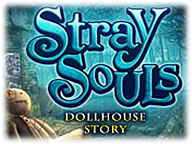 Stray Souls:
Dollhouse Story
Search for clues, solve puzzles, and unlock new areas as you visit spine-chilling locations, play stimulating mini-games and locate Hidden Objects. Stray Souls - A Dollhouse Mystery will take you to a dark and spooky world!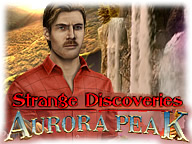 Strange Discoveries:
Aurora Peak
Uncover the secrets of a picturesque mountain resort in Strange Discoveries: Aurora Peak!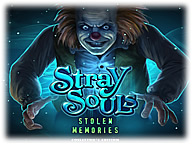 Stray Souls:
Stolen Memories
Guide a mother who pursues a terrifying apparition into a twisted reality to save her daughter.