Hidden Object games for Windows
Hidden object games, commonly abbreviated as HOGs, has proven the most popular casual games lately. And it's not surprising because the objective of the hit i-spy titles is not to find hidden objects, but to involve a player in the story, thus making him its active participant, a character in the novel unfolded before him. Such seek-and-find games often feature a variety of mini-games and brain-teasers to solve, that is why they are commonly called hidden object puzzle adventure games (HOPAs).
With thrilling detective storyline, top HOPA games usually receive sequels and even evolve into game series, such as Mystery Case Files, Grim Tales, Midnight Mysteries, Dark Tales, Hidden Expedition or Mystery Trackers. Here at Absolutist we try to keep you updated with the hottest releases and publish game reviews of the most outstanding HOGs, so that you could always be the first to download best hidden object games for PC free of charge. Almost all hide-and-seek games on our site have 1-hour trial for you to ensure that the title is worth buying. Otherwise you may visit our web-games section and play hidden object games free online.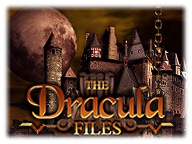 The Dracula Files
Michael and Quinn grew up thinking Dracula was nothing more than a fairy tale. But now, after over 100 years, an undead count has risen from his grave as Vladimir Draco. Search for cursed artifacts and holy relics in a Gothic hidden object adventure.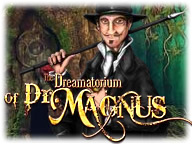 The Dreamatorium of Dr. Magnus
Step into the shoes of detective and solve the mystery of a missing town doctor in The Dreamatorium of Dr. Magnus!

The Dragon Dance
In a quest to fulfill his father's final wish, Edward has started an incredible journey to discover The Dragon Dance treasure! Experience the excitement of discovering the ultimate power of world domination in a fantastic Hidden Object game!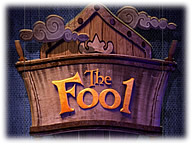 The Fool
Help The Fool become a hero and save the beautiful princess Catherine from the jaws of a terrible dragon! Travel across the kingdom and explore different locations as you set off an epic journey!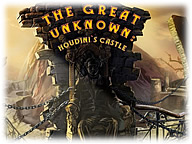 The Great Unknown:
Houdini's Castle
Can you expose Houdini's greatest trick to save your husband and escape the island?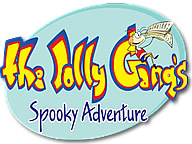 The Jolly Gang's Spooky Adventure
Meet Moxxie, a twenty-something city girl with a limitless supply of wisecracks. Solve hidden object puzzles, beat mini-games and chat with Moxxie's dense but good-natured pals as you work your way from one vibrantly animated scene to the next!

The Hidden Object Show Season II
Do you think you have what it takes to compete in this season of The Hidden Object Show? Test your skills of observation in this dizzying whirlwind tour of a wacky amusement park!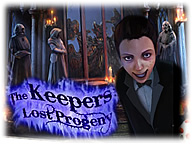 The Keepers:
Lost Progeny
After growing up an orphan, a mysterious photo showing your parents arrives!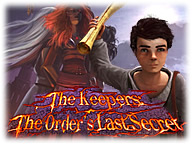 The Keepers:
The Order's Last Secret
Explore the colorful streets of Seville, Spain, gathering clues that span across the eras of history.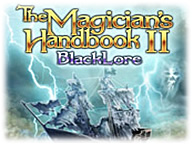 The Magician's Handbook II:
BlackLore
Can you stop the evil magician pirate BlackLore? The enchanted "Magician's Handbook" will be your guide in a world of sorcery and mystery. Find keys to unlock secret items as you interact with an animated and spooky world!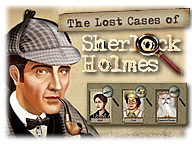 The Lost Cases of Sherlock Holmes
The Lost Cases of Sherlock Holmes is a lavish mystery adventure game, featuring 16 unique cases of forgery, espionage, theft, murder and more! Investigate hundreds of potentially relevant clues and lively characters in each mysterious story!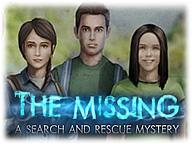 The Missing:
A Search and Rescue Mystery
A group of college students have gone missing from a remote island in the Pacific Ocean. You are called in to rescue them, but nothing is as it seems as the island is haunted by a mysterious evil!