Hidden Object games for Windows
Hidden object games, commonly abbreviated as HOGs, has proven the most popular casual games lately. And it's not surprising because the objective of the hit i-spy titles is not to find hidden objects, but to involve a player in the story, thus making him its active participant, a character in the novel unfolded before him. Such seek-and-find games often feature a variety of mini-games and brain-teasers to solve, that is why they are commonly called hidden object puzzle adventure games (HOPAs).
With thrilling detective storyline, top HOPA games usually receive sequels and even evolve into game series, such as Mystery Case Files, Grim Tales, Midnight Mysteries, Dark Tales, Hidden Expedition or Mystery Trackers. Here at Absolutist we try to keep you updated with the hottest releases and publish game reviews of the most outstanding HOGs, so that you could always be the first to download best hidden object games for PC free of charge. Almost all hide-and-seek games on our site have 1-hour trial for you to ensure that the title is worth buying. Otherwise you may visit our web-games section and play hidden object games free online.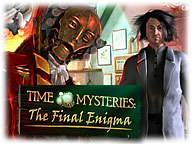 Time Mysteries:
The Final Enigma
Help Esther rise to the challenge and save the world from catastrophe in Time Mysteries: The Final Enigma!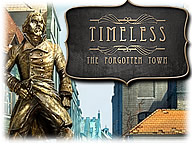 Timeless:
The Forgotten Town
Explore the mysterious city and solve its riddles to uncover the roots of a terrible disaster. Free yourself from the timeless trap as quickly as you can since the Chronometron is counting off the seconds of your life.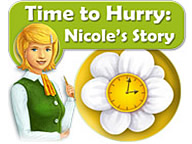 Time to Hurry:
Nicole's Story
Help Nicole find her vocation and climb up the corporate ladder in this fun Time Management game, Time to Hurry: Nicole's Story! Work in various shops throughout the city as you help this fresh college graduate find her calling in life.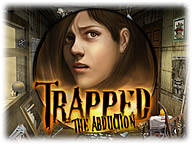 Trapped The Abduction
A regular day turns into a nightmare for a young woman who awakens locked in the back of a truck not knowing what happened and who she is. Help the woman escape from her tormentor!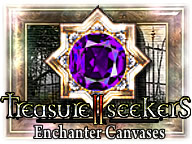 Treasure Seekers:
The Enchanted Canvases
Help Nelly find and save her brother from a mysterious Romanian castle! Dive into the castle's magical pictures and discover the secrets of the Philosophers' Stone.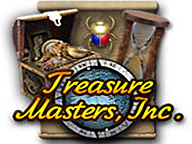 Treasure Masters, Inc.
Join Gordon Jones on a globetrotting adventure to unearth an amazing artifact from the bowels of a lost ship. Along the way, you'll become wrapped up in a captivating story, learn about the world of treasure hunters and enjoy the spectacular artwork!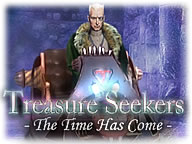 Treasure Seekers:
The Time Has Come
The time has come for Nelly and Tom to stop a potential catastrophe and save the world! With new powerful devices, such as the Ring of Time and the X-Glass, Nelly and Tom must go on their most exciting adventure yet!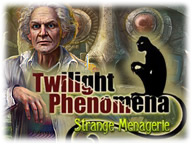 Twilight Phenomena:
Strange Menagerie
Escape from a mysterious house filled with dangerous creatures in Twilight Phenomena: Strange Menagerie!
Sonya
After Lily's life force is stolen it's up to Sonya to get it back in this fun Hidden Object Puzzle Adventure game! Explore gorgeous locations and take on the mysterious villains.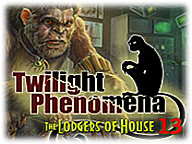 Twilight Phenomena:
Lodgers of House 13
It's 1980s England and there's a beautiful 3-floor mansion in the shade of branchy trees. But bloody things are happening inside of this house. Guests are beheaded, and with every new victim humankind is getting closer to meeting a horrible monster.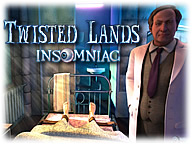 Twisted Lands:
Insomniac
Help Angel figure out what is real and what is in her head as she attempts to escape from a Mental Hospital! Explore a haunting environment as you go on Angel's mystifying quest!