Hidden Object games for Windows
Hidden object games, commonly abbreviated as HOGs, has proven the most popular casual games lately. And it's not surprising because the objective of the hit i-spy titles is not to find hidden objects, but to involve a player in the story, thus making him its active participant, a character in the novel unfolded before him. Such seek-and-find games often feature a variety of mini-games and brain-teasers to solve, that is why they are commonly called hidden object puzzle adventure games (HOPAs).
With thrilling detective storyline, top HOPA games usually receive sequels and even evolve into game series, such as Mystery Case Files, Grim Tales, Midnight Mysteries, Dark Tales, Hidden Expedition or Mystery Trackers. Here at Absolutist we try to keep you updated with the hottest releases and publish game reviews of the most outstanding HOGs, so that you could always be the first to download best hidden object games for PC free of charge. Almost all hide-and-seek games on our site have 1-hour trial for you to ensure that the title is worth buying. Otherwise you may visit our web-games section and play hidden object games free online.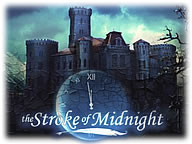 The Stroke of Midnight
A romance author escapes to Eastern Europe with the hope that a trip to Transylvania can provide the inspiration she needs to rewrite her latest book. But soon her discovery of a Victorian-era love triangle provides much more than a new storyline.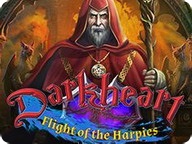 Darkheart:
Flight of the Harpies
Save your parents from giving their souls to an evil mage.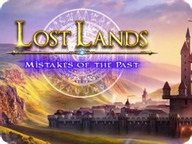 Lost Lands:
Mistakes of the Past
Save mage Maaron from a wicked witch he once was close to.

The Myth Seekers:
The Legacy of Vulcan
Meet gods from the Roman pantheon and oppose a deadly foe.

Mortimer Beckett and the Book of Gold
Help a merry couple to find the legendary tome of secrets.

Dark Romance:
Curse of Bluebeard
Can you save a new bride a terrible fate?

The Legacy:
Prisoner
Escape a mysterious world in another epic adventure.

Darkness and Flame:
Born of Fire Collector's Edition
A magical egg is about to turn one girl's world upside-down.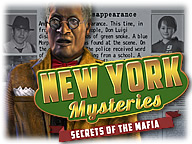 New York Mysteries:
Secrets of the Mafia
Uncover the truth behind Mafia's secrets!

Where Angels Cry:
Tears of the Fallen
Bring peace and justice back to the people!

Small Town Terrors:
Galdor's Bluff
Attend the performance of the world's greatest illusionists!

Lost Lands:
The Four Horsemen
A terrible evil threatens the Lost Lands!